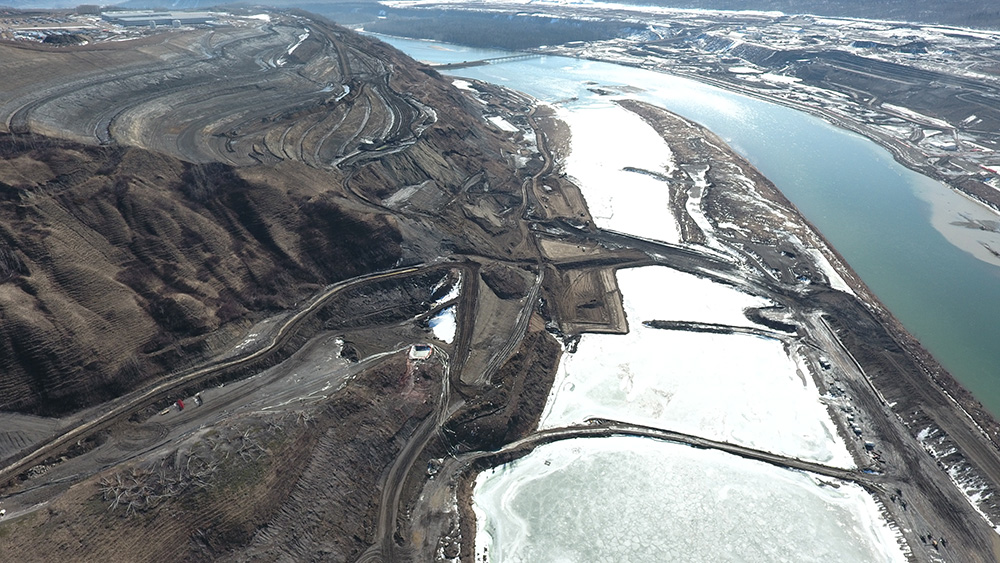 Site C dam costs likely over $10 billion, completion date in doubt. Photo by Bob Fedderly.
The embattled company is reaping millions in public money from no-bid contracts for British Columbia's third hydro dam on the Peace River — a project that is already billions of dollars over budget
SNC-Lavalin has received approximately $120 million in direct award Site C dam contracts, obscuring the embattled engineering firm's role in building the largest publicly funded infrastructure project in B.C.'s history.
For one contract, SNC-Lavalin provided BC Hydro with a "shadow estimate" — number-crunching to confirm BC Hydro's figure — for its forecasted $8.335 billion price tag for the dam, The Narwhal found after reviewing Site C documents.
The estimate proved to be wildly wrong, missing the mark by $2 billion.
But that hasn't stopped SNC-Lavalin — which has been banned from World Bank infrastructure contracts for 10 years following allegations of bribery schemes in Bangladesh — from reaping years of no-bid work on the Site C dam for engineering design services.
Direct award contracts allow BC Hydro and other public bodies to decide which companies or consultants get contracts, instead of going through a more transparent and competitive tender process.
On Wednesday, a Quebec judge ruled that SNC-Lavalin must stand trial on charges of fraud and corruption for allegedly paying $47.7 million in bribes to public officials in Libya between 2001 and 2011. The RCMP has also charged SNC-Lavalin, its construction division and a subsidiary with one charge each of fraud and corruption for allegedly swindling almost $130 million from various Libyan organizations.
There is enough evidence against SNC-Lavalin for the engineering corporation to be tried on fraud and bribery charges, a Quebec Court judge has ruled. https://t.co/eCI1z7M0HY @jonmontpetit

— CBC News (@CBCNews) May 29, 2019
SNC-Lavalin also grossly underestimated cost of Muskrat Falls dam
SNC-Lavalin also played a major role in the cost estimate for the hugely over-budget Muskrat Falls dam on the lower Churchill River in Labrador, now the subject of a two-year inquiry to determine why the project proceeded. MORE
RELATED: