Giselle Portenier's documentary In The Name Of Your Daughter documents the women and men working to end the practice of female genital mutilation (FGM) in rural Tanzania. While adults are helping, it is often girls, some as young as six years of age, who are refusing to submit. The film is screening at the Vancity Theatre on Sunday, June 2 as part of the Women Deliver Conference (June 3 to 6) in Vancouver.
From forced female mutilation to climate dangers, radical change is needed now. The girls get it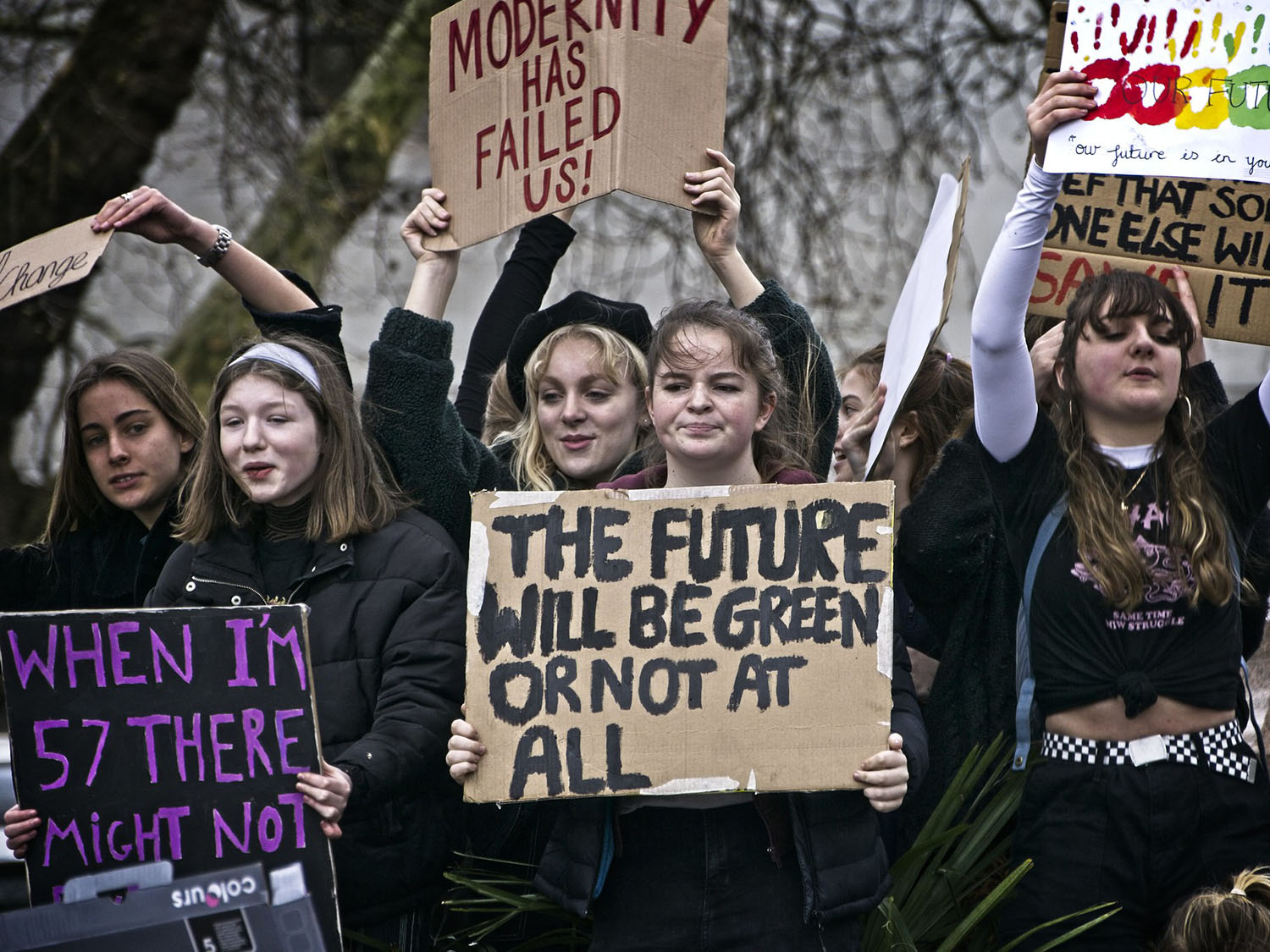 Global Climate Strike in London on March 15 this year. Photo by Garry Knight via Flickr, public domain.
Girls are taught to obey.
It starts early with the admonition to be nice, be sweet, do not upset, insult or talk back. Above all be law-abiding and do as you're told.
From the right to control your own body to the necessity of saving the planet, direct action makes a difference, but it also requires considerable courage. Nothing makes this more explicit than a tiny little girl standing up to family, community and centuries of tradition and saying no.But real change comes when girls don't do as they're told.
When Swedish environmental teen activist Greta Thunberg addressed the World Summit in Vienna this week, she stated the brutal truth about our climate emergency in clear and precise language.
The school strikes for climate change that Thunberg precipitated are only one of the many civil disobedience campaigns that young women are leading around the world.