The facts about aboriginal rights and title support the Wet'suwet'en peoples in their pipeline protest.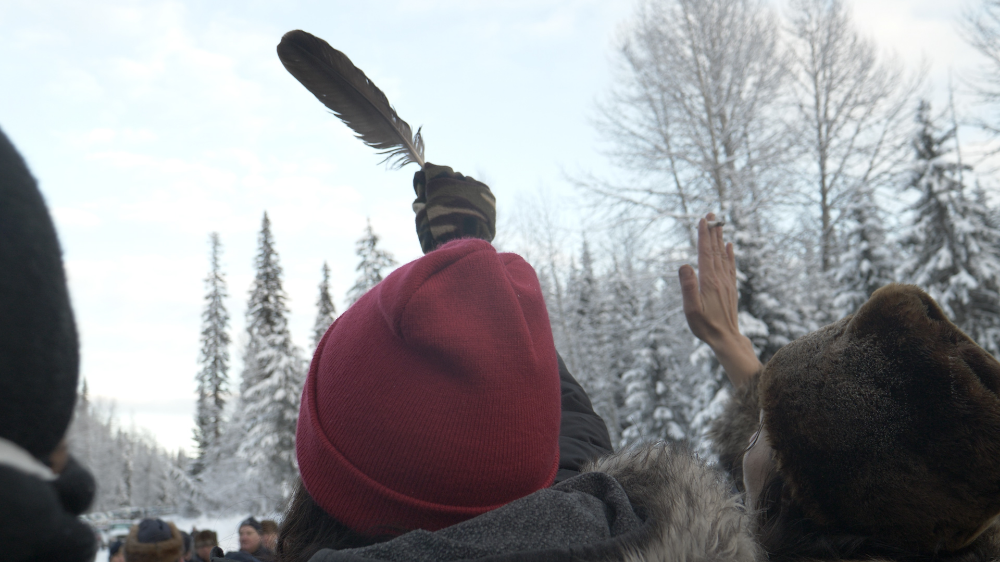 The Wet'suwet'en land defenders and their supporters attempt to stop RCMP officers from enforcing an injunction. Photo by Michael Toledano.
The people defending the land are comprised of Wet'suwet'en hereditary chiefs and their people, who want to ensure that their lands are protected so they can continue to practise their rights to hunting, fishing, trapping and gathering, and exercise their right to clean air and water and a healthy environment. Pipelines, they say, are a threat to these rights that the Wet'suwet'en people value.
Neither the elected chief and band councils that support the pipeline, nor the federal or provincial governments, nor Coastal GasLink ever obtained the consent of the Wet'suwet'en hereditary chiefs and their supporters. And that's what's at issue here. MORE
RELATED: