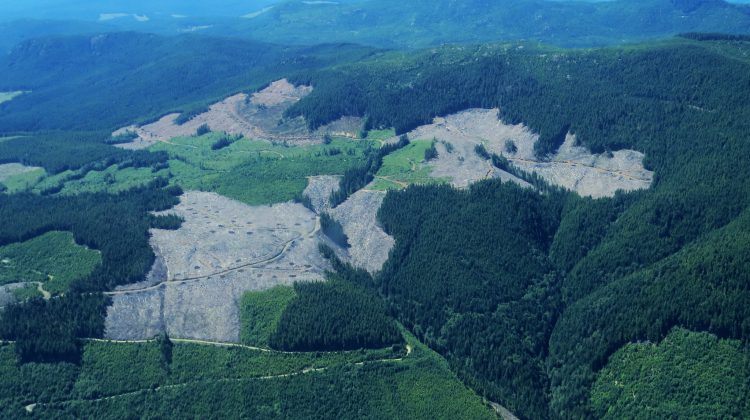 Aerial photographs of land next to Cowichan Lake, taken by Sierra Club BC senior forest and climate campaigner Jens Wieting in July 2018. Photo courtesy Sierra Club of BC
VANCOUVER ISLAND, B.C. – A pair of environmental groups are claiming that old growth trees on Vancouver Island could be on the chopping block.
According to a release, environmental organizations Elphinstone Logging Focus (ELF) and Sierra Club BC say they have discovered that the provincial government agency is proposing cutblocks across the last intact old-growth rainforest areas on the island.
The groups claim that a 1,300-hectare area, equivalent to the size of more than three Stanley Parks, is intended to be auctioned for industrial clearcutting in 2019.
The information is based off a review of BC Timber Sales' (BCTS) sales schedule.
"Vancouver Island's ancient rainforests have helped sustain Indigenous cultures, a vast array of plants and animals and a stable climate since the last ice age. The province shouldn't risk eliminating rare species and plant communities across these blocks," said Sunshine Coast resident Ross Muirhead, a forest campaigner with ELF who monitors BCTS' logging developments.
"Destroying the last great old-growth stands is a huge mistake that will be looked back upon by future generations as a huge travesty. Remaining intact forests are needed to create linkages within highly fragmented landscapes and to avoid tipping points when it comes to climate change and species extinction." MORE