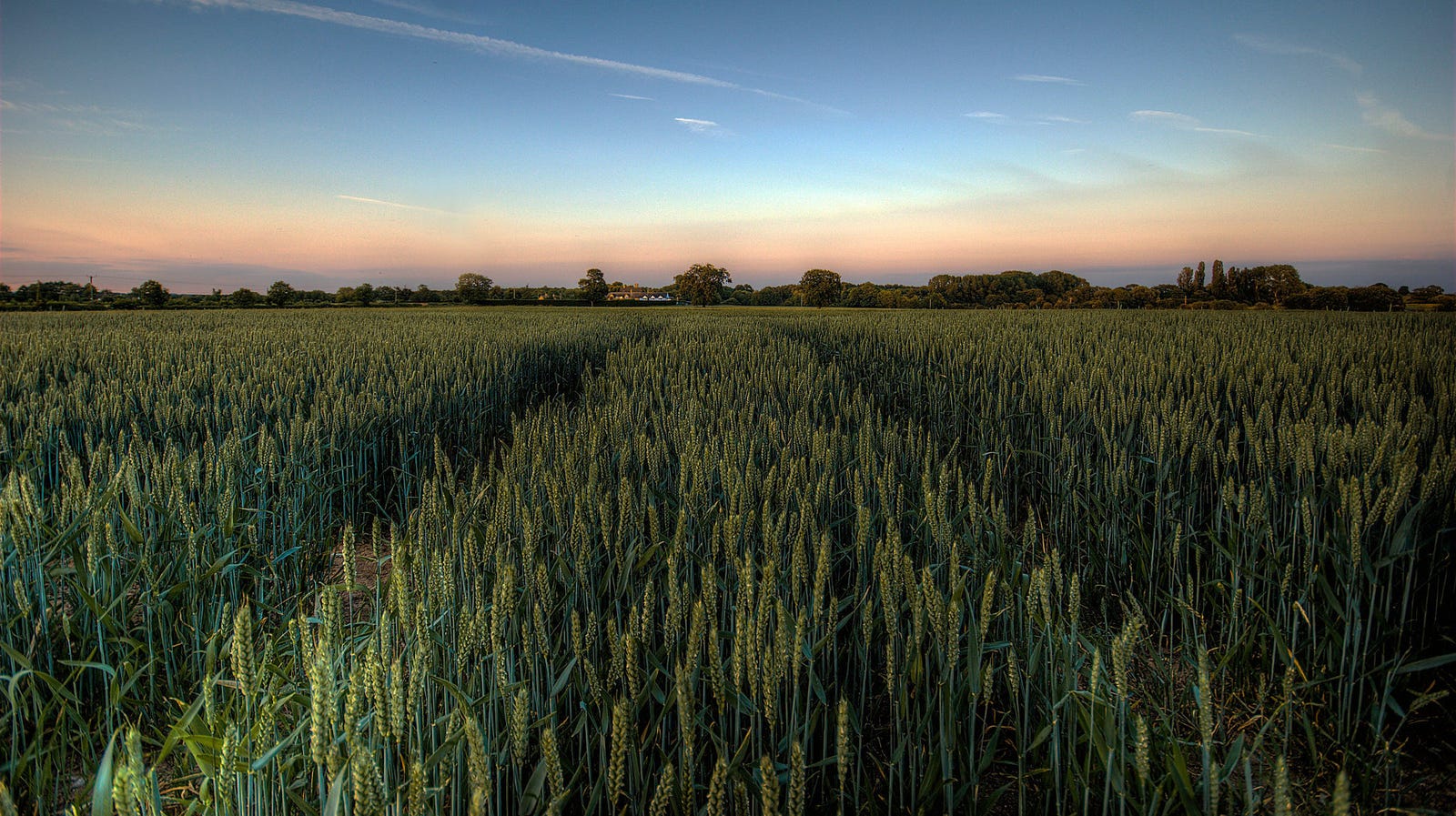 A corn field near Lichfield, UK.Image: Bs0u10e0/Flickr
By solving a complex protein structure, biologists have unlocked a critical mechanism in plants that could lead to improvements in how photosynthesis works, and by consequence, greater crop yields.
Photosynthesis is a brilliant invention of nature, but that's not stopping scientists from trying to make it even better. New research published today in Nature describes how a team at the University of Sheffield has uncovered new insights into how an electrical chemical reaction in plants can significantly influence plant growth. The researchers are calling this mechanism the "beating heart" of photosynthesis. The reaction happens in a protein complex known as cytochrome b6f, which powers a plant's ability to convert carbon dioxide into carbohydrates during photosynthesis. This inaugural model of cytochrome b6f could eventually be leveraged by plant biologists to augment the powers behind photosynthesis and create more robust plants, such as rice and wheat.
The University of Sheffield scientists created their high-resolution structural model of the protein complex using cryo-electron microscopy. By making sense of the complicated spaghetti-like shape of cytochrome b6f, the scientists were able to visualize the electrical connections between a pair of light-powered chlorophyll-proteins inside plant cells. Known as Photosystems I and II, these proteins work to convert sunlight into chemical energy.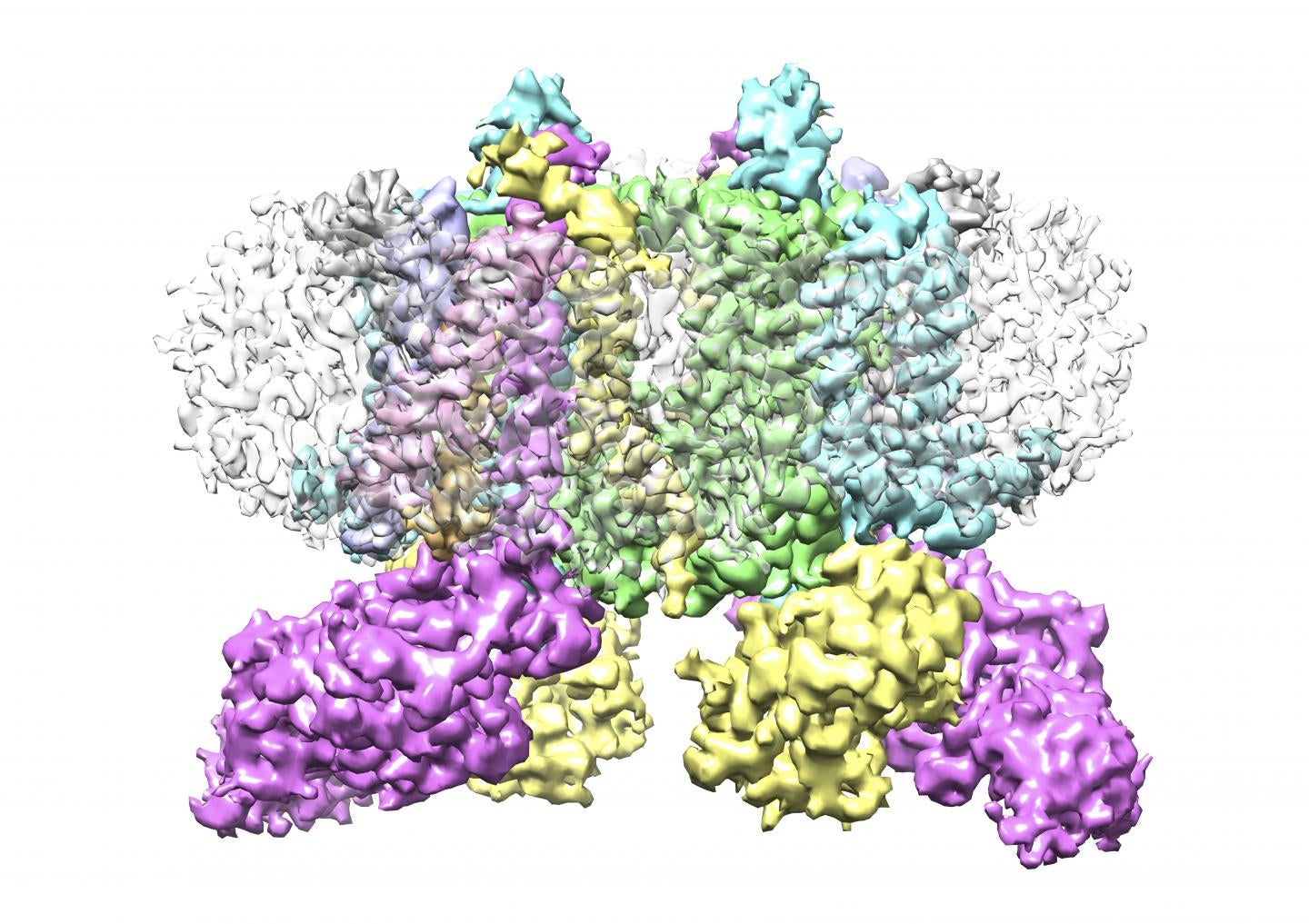 By building the new model, the researchers could see how cytochrome b6f taps into the electrical currents passing through it, which it does to power-up a proton gradient, a process that's analogous to plugging in a rechargeable battery. The stored energy in this "proton battery" is used by the plant to produce adenosine triphosphate (ATP)—the energy currency of cells.
The proton gradient "acts like a battery" that allows for the "synthesis of ATP—an essential metabolite needed for CO2 conversion to carbohydrate," explained study co-author Matt Johnson in an email to Gizmodo. "We have obtained the structure of the plant cytochrome b6f complex by cryo-electron microscopy, and it shows how it processes its electron-carrying [molecule] in such a way to double the number of protons it moves across the membrane."
Johnson calls it the "beating heart of photosynthesis" for its critical role in regulating the efficiency of the process.
"Ultimately this reaction provides the energy that plants need to turn carbon dioxide into the carbohydrates and biomass that sustain the global food chain," said Lorna Malone, the first author of the study and a PhD student at the University of Sheffield's Department of Molecular Biology and Biotechnology, in a statement.  MORE