Doug Ford's targeting of low-income workers and people with disabilities for steep cuts is "dangerous" and "cruel." The province seems commitment to inadequate social assistance rates, that leave Ontarians in deep poverty with no hope of dignity or health. Your vote counts.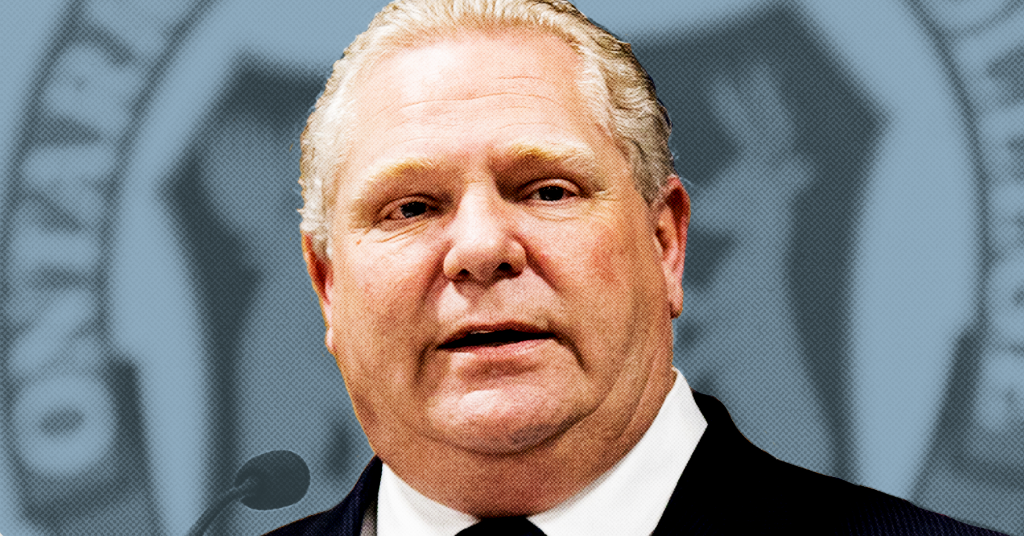 Ford government's expenditure estimates foreshadow cuts for low-income workers and people with disabilities
Post-budget spending plans suggest Doug Ford's government is quietly planning to cut half a billion from the province's two main income support programs.
The budget tabled by the Ford government last month already announced plans to carve a billion dollars out of the budget of the ministry that provides funds to income support programs.
Although the budget makes no mention of cutting programs linked to "poverty" or "disabilities," the Ford government's more-recent itemized expenditure estimates for 2019-2020 show both Ontario Works and the Ontario Disability Support Program are slated for deep cuts.
Ontario Works is an income support program that provides low-income workers with financial and employment assistance. The Ontario Disability Support Program, meanwhile, offers financial and employment assistance for those with recognized disabilities.
According to the Ford government's estimates, funding for financial assistance under Ontario Works would be $296.3 million lower in 2019-2020 than in the previous year, while employment assistance funding under the same program would drop $10 million.
People with disabilities would see ODSP financial assistance cut by $222.1 million.
Together, the total estimated loss amounts to more than half a billion dollars.