Don't destroy my children's future

Three wind turbines sit stagnant at the White Pines Wind Farm nearly a year after the province cancelled the contract for the project. Picture provided by Don Ross.
Jennifer Ackerman: I am here today with my son Liam. Liam just graduated grade eight three weeks ago. Because of Liam I continue to fight to help slow down the effects of global warming, because  unlike those of you here that are fighting to destroy our wind farm, I will not be any part of making life miserable for my son.
Taking away hope causes depression;  with depression comes more suicides . We now have a medical term called climate depression. Greta Thunburg, the teenager from Sweeden, has said, "Why go to school to educate ourselves for a beter future, if there will be no future ?"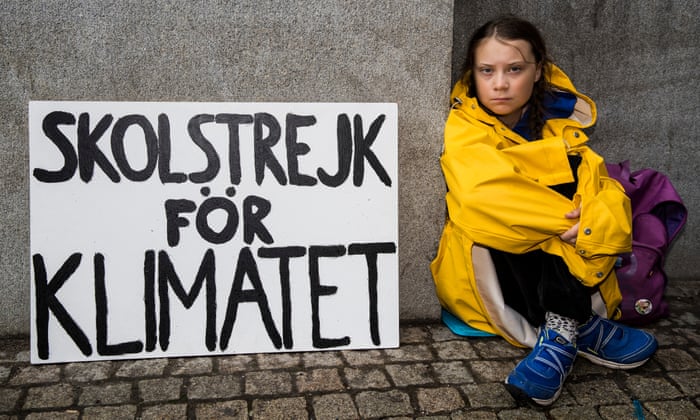 Greta Thunberg Photo: The Guardian
That is how many of our young people are feeling today.
As a landowner for turbine nine, I have private property that accesses  also to # 8 and # 10, as well as # 9. I am NOT agreeing to any contract allowing anyone on my property with the intention of dismantling and devastating our hope, which will in part  destroy my children's future.
Most of you on council will be dead before the full impact of climate change hits, so you don't care. You continue to see only your own wealth and selfish future. Well I don't. I see Liam.

Leo Hynes falls behind Liam Ackerman in their race down the hill Saturday. (Chad Ibbotson/Gazette staff)
The best thing that the people of the County can do to prove to the world that we are not just a money hungry tourist trap destination, and that we really do care about the future of all life on Earth — and we want to do our part to help slow down the effects of climate change — is to get our wind farm project back on track. It needs to be completed and allowed to start generating clean energy! We need to show our intelligence and set an example to all of Canada. We are not as backwards-thinking as it appears we are, from past mistakes.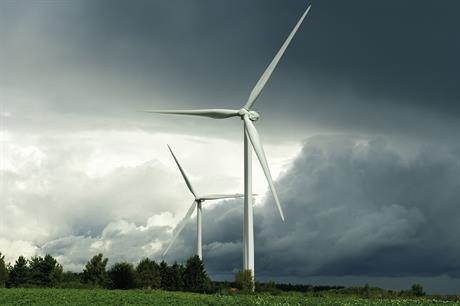 Wpd's White Pines project was due to feature nine Senvion MM92 2MW models
There were a few South Marysburgh residents who thought they had some kind of special rights to decide for all the people in the area that a wind farm was a bad idea. Many of those people have now moved out of Milford, or have died.
This outdated mistake needs to be changed to willing host, now. There isn't much time to waste. If there is an agreewment reached soon that forces WPD to tear down our wind farm, we will pay an unacceptable environmental price plus a ridiculous 100 million dollars. There will be many months upon months of exhaust pollution from approximately 1000 dump truck loads carrying tons upon tons of smashed up rebar and cement and dumping it in some landfill. There will be months of exhaust fumes from huge ram hoes, cranes, dozers, adding carbon pollution, noise, vibrations, road damage, squishing all those endangered Blanding's turtles, disrupting the habitat that has adjusted to the turbine sites, and appalling the tourists and majority of County residents!
The news of this disaster will hit all the media because it does not only effect one little area like the County. This is a world wide problem, and every decision made here or anywhere else in the world effects all life. Cutting down rainforests in Brazil effects us in Canada. Shutting down a wind farm in the County negatively effects everyone everywhere. County leaders that plan to sit back and turn a blind eye to this wind farm will be ridiculed and attacked from environmentalists,the Green Party,the media, the general public, the Fridays for Futures kids, and eventually your own children as their future happiness and health disintegrates.
The negative effect of the cancellation of White Pines goes beyond just energy creation. The creation of a beautiful meadow, 74 hectares of bird and pollinator habitat will be plowed underground and turned into a hay field. This thriving bird paradise was planted in in 2015, and has been paid for and maintained by WPD.
To establish such a spectacular meadow, composed of millions of wild flowers and a selection carefully chosen special grasses, is a move in the right direction. This habitat was intentionally created and planted to encourage and increase the population of threatened species such as bobolinks and whippoorwills. Also, it was designed to attract and feed our dwindling numbers of butterflies and bees which we all know have been put at risk due to humans destroying their habitat. The Blanding's turtle, which has been highly overused as leverage to stop the wind farm would have had a chance to be removed from the threatened species list, if WPD was allowed to build the turtle nursery and education area at the Toronto zoo as they had offered to do at a cost to them of over two million dollars; but like all their offers, the County turned it down.Turtles can not fly, so how would a turbine kill a turtle anyways? The turbines are already built, so they won't get run over by WPD workers' trucks.
Now I would like to present the County councilors with an offer.
Since I have been endlessly accused of only wanting a wind farm because I am a landowner to turbine nine and would be making money because of the project, I would like to prove that my passion for wind farms has nothing to do with money. I am offering my entire 20 year lease money to the County which would be approximately $20,000  a year, to be used only for the purpose of helping the many environmental issues we face here. The money would be spent on such things as wetland protection and rehabilitation, bird and pollinator habitat creation, educational programs in schools, injured wildlife rescue and release, tree planting programs, shoreline protection, garbage cleanup to name a few. This offer is ONLY if this White Pines wind farm cancellation decision is reversed and the blades start spinning.
Consider also, how far 100 million dollars would go if put towards fighting climate change instead of being taken from Ontario residents, including you,to pay the dept owed to WPD.
I am here asking you today to commit to doing more than just giving up plastic drinking straws as a solution to the climate emergency problem, but to do the right thing.
I am asking this new council to reverse this insane decision handed down from the past council, and lets proudly boast a willing host status in support of clean energy. Lets be a place where we are proud to say, we are doing our part,and helping our children, and all living creatures.