Nothing is possible without action, and almost anything is when we rise up together, as you are today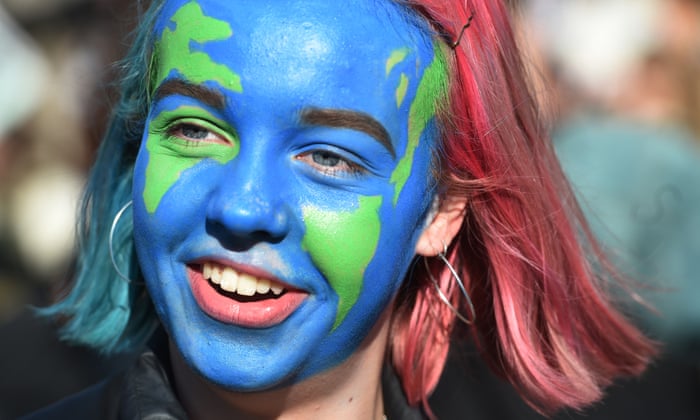 'The real lessons of history is that change often comes in unpredictable ways.' Photograph: Facundo Arrizabalaga/EPA
I want to say to all the climate strikers today: thank you so much for being unreasonable. That is, if reasonable means playing by the rules, and the rules are presumed to be guidelines for what is and is not possible, then you may be told that what you are asking for is impossible or unreasonable. Don't listen. Don't stop. Don't let your dreams shrink by one inch. Don't forget that this might be the day and the pivotal year when you rewrite what is possible.
What climate activists are asking for is a profound change in all our energy systems, for leaving fossil fuel in the ground, for taking action adequate to the planet-scale crisis of climate change. And the rules we are so often reminded of by those who aren't ready for change are not the real rules. Because one day last summer a 15-year-old girl sat down to stage a one-person climate strike, and a lot of adults would like to tell you that the rules say a 15-year-old girl cannot come out of nowhere, alone, and change the world.
Sweden's Greta Thunberg already has.
They will tell you the rules are that those we see in the news and the parliaments and boardrooms hold all the power and you must be nice to them and perhaps they will give you crumbs, or the time of day, or just a door slammed in your face. They will tell you that things can only change in tiny increments by predictable means. They're wrong. Sometimes you don't have to ask for permission or for anything because you hold the power and you yourselves decide which way the door swings. Nothing is possible without action; almost anything is when we rise up together, as you are doing today. MORE