Pioneering unit churns out almost 1GWh in February at capacity factor outstripping conventional bottom-fixed offshore wind turbines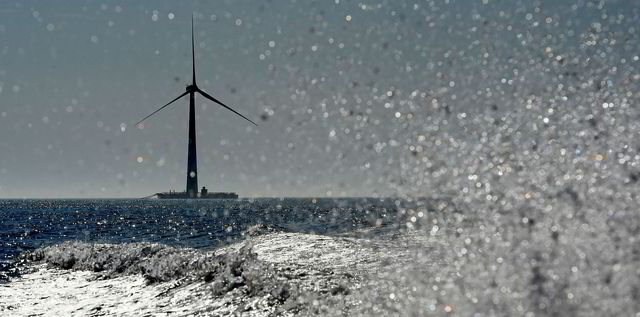 FloatGen unit off La Turballe, western France  Photo: SEBASTIEN SALOM GOMIS/AFP/Getty Images/NTB scanpix
The pioneering FloatGen floating wind pilot in the French Atlantic Ocean has outreached production levels seen to date at the project, hitting a new record in February with over 920MWh of output for the month.
The 2MW unit, based around a Vestas turbine and 'damping pool' foundation from Ideol, also saw its highest-ever monthly capacity factor, 66.3%, a percentage significantly better than the average bottom-fixed offshore machine, which averages around 50%.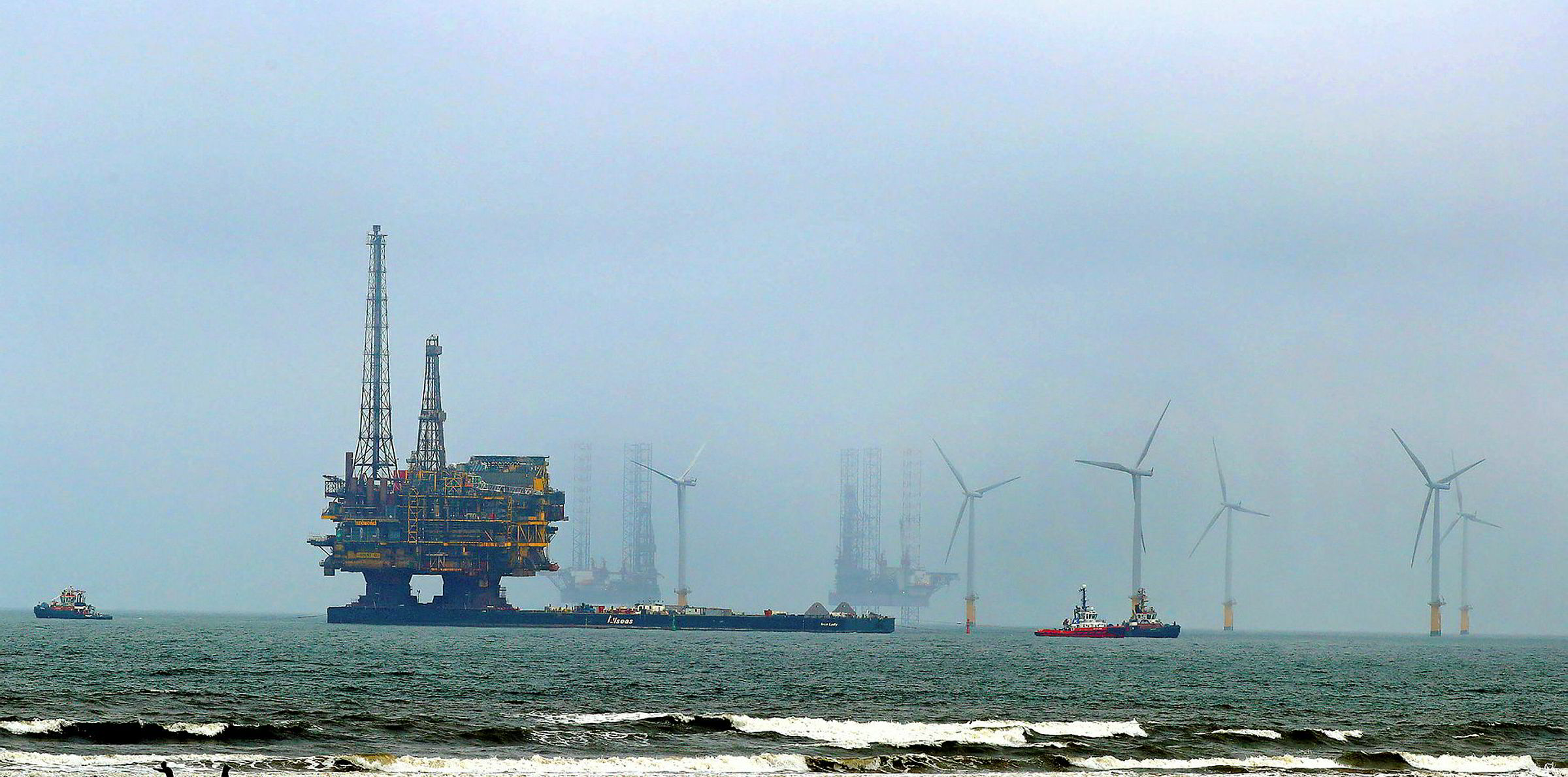 'Floating wind is finally getting the recognition so few dared to give it only a short time ago'
Read more
"[This confirms the outstanding production and availability numbers recorded throughout 2019 … highlighting one of the fundamental arguments in favor of accelerating the commercial-scale deployment of floating offshore wind: taking full advantage of the best wind resources one can find further offshore and without any depth constraints," said Ideol.
FloatGen's 95.7% uptime last month, the company added, pointed to the technology's "readiness for commercial-scale deployments, even in severe environments, wherever these may be in the world".
"These figures further demonstrate the financial viabiilty of floating wind power and its potential to produce at levels that more often than not exceed traditional bottom-fixed, confirming what we are seeing at Hywind Scotland [in the Scottish North Sea] and on a site [off the west coast of France] that is on average much less windy than Hywind's," Ideol chief sales and marketing officer Bruno Geschier told Recharge.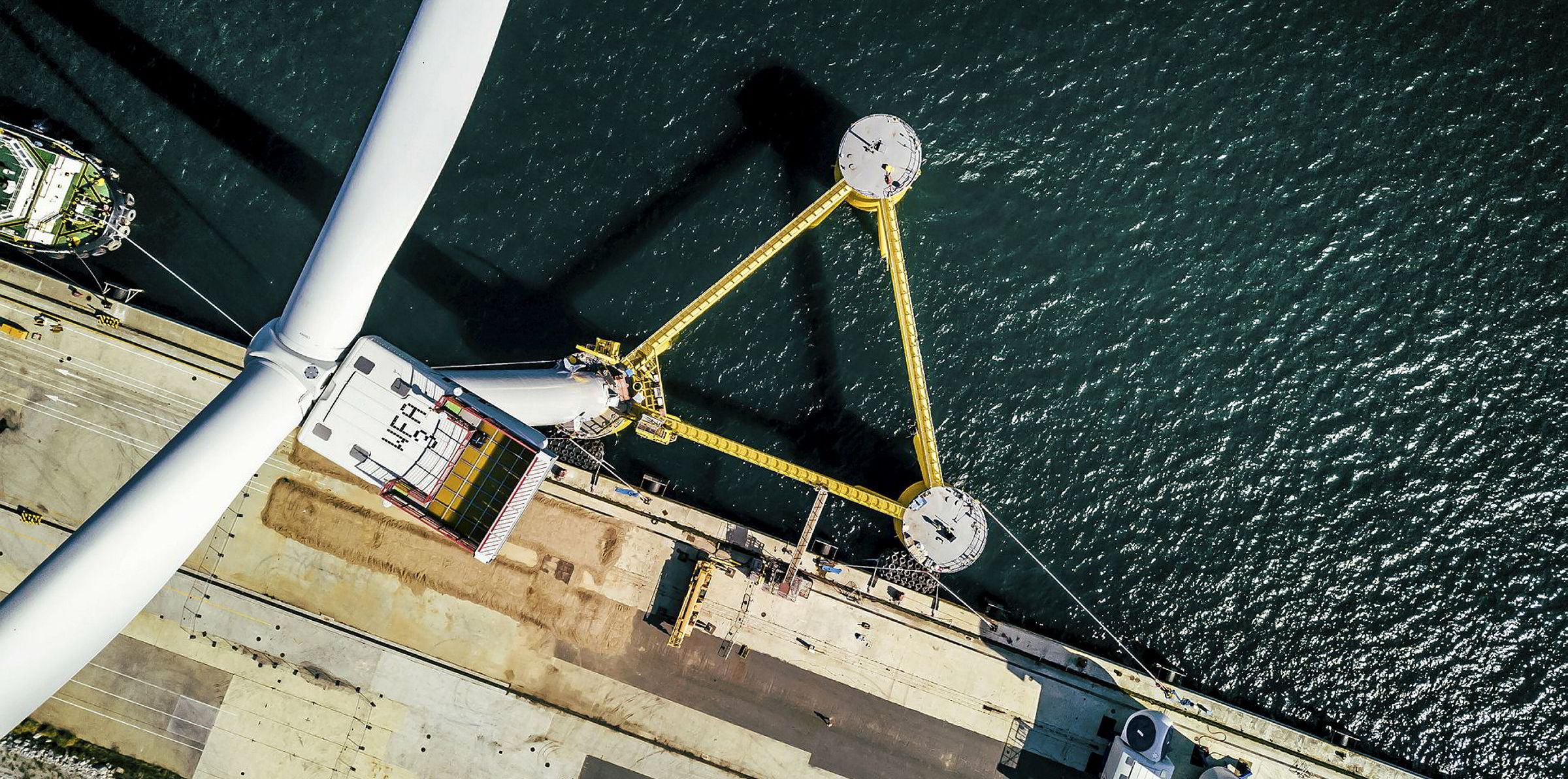 2020 Vision: five floating wind power technologies to watch this year Read More
In January, Ideol reported that FloatGen, which is moored at the Sem-Rev test site off Western France, turned in record production through the second half of 2019, more than doubling the output churned out in its first six months of operation after installation.
Ideol is in one of four consortia currently building floating wind arrays off France that have been given the formal go-ahead by the European authorities.
The company has a second prototype installed off Japan, where last year it signed a memorandum of understanding with Japanese construction and civil engineering giant Taisei – the conglomerate responsible for many of the island nation's major infrastructure projects, including the 2020 Olympic Stadium in Tokyo – to mass produce concrete versions of its floating foundation.
In the UK, it announced last year that it is tying up with Belgian offshore wind developer Elicio to develop projects off Scotland, with the pair currently preparing a bid for the ScotWind leasing round about to be launched by UK seabed landlord the Crown Estate.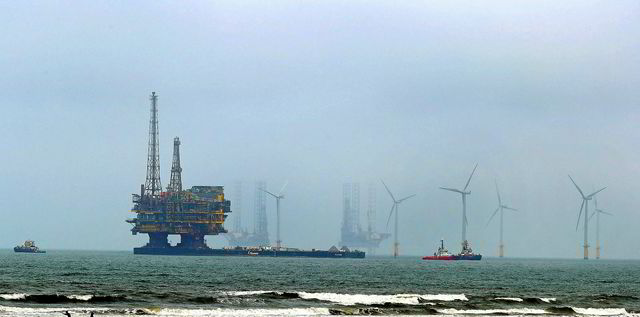 Analyst group sees $210bn going into offshore wind in the next five years, as petro-giants wake up to industry's 'greater certainty and transparency'  Read more
France has struggled to get steel in the water in developing its considerable offshore wind resource, with its lead-off award of large-scale bottom-fixed developments in 2012 becoming mired in regulatory delays and the first of those projects – the 480MW Saint-Nazaire offshore wind array – now due to enter service in 2023.
The French wind power association, FEE, has been lobbying the country's government for several years to hold a 2GW tender targeting commercial-scale floating projects as a launch-pad to switching on as much as 6GW by 2030.
Analysts range widely in their 2030 global forecasts for floating wind, with estimates spread from as little as 6GW up to almost 19GW – with arrays in development in all major maritime regions and over 20GW of commercial-scale projects in early planning – and the build-out all influenced by how quickly levellised cost of energy numbers can be brought down to be competitive with conventional offshore wind. SOURCE