Two organizations want the Supreme Court to recognize the lethal vulnerability of girls and women to a changing planet.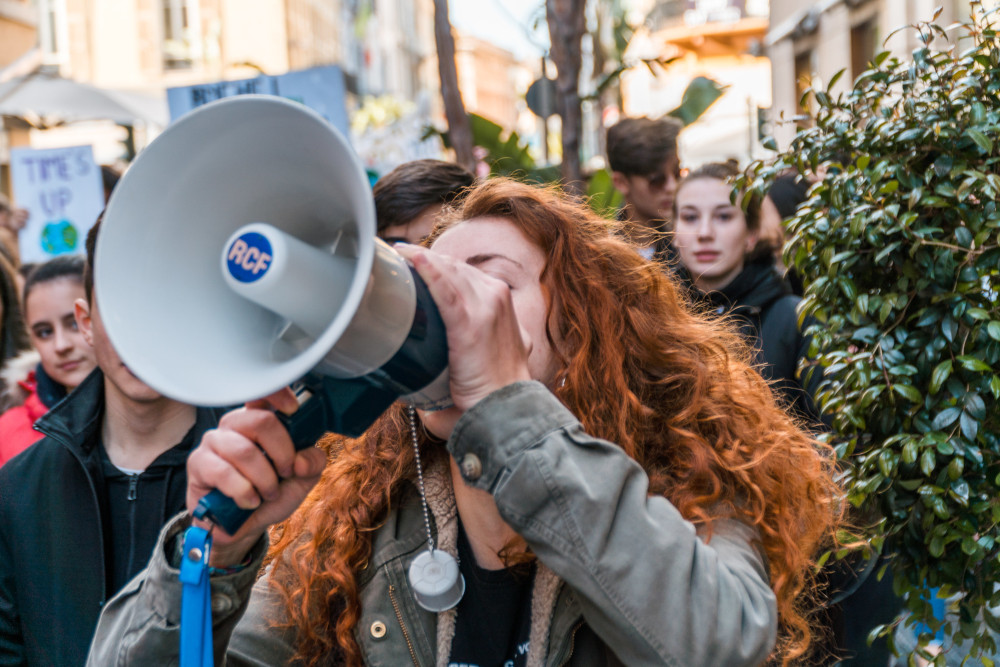 Climate change is killing women, and that shouldn't be kept a secret.' Photo by Tommi Boom, Creative Commons license CC BY-SA 2.0.
Climate change is here, it's happening and it's going to forever change this planet if we don't act soon. We have already seen some of its disastrous effects: disappearing ice caps, loss of biodiversity, animal extinction and increased frequency and severity of natural disasters.
But one of the effects excluded from the mainstream narrative is how the climate crisis is uniquely hurting women. The gender-climate link remains in the shadows. It's a footnote rather than a headline, an appendix at the bottom of a report.
The effects of climate change disproportionately impact women and girls, especially those who are Indigenous, racialized and living in poverty. We should be shouting it from the rooftops: the climate crisis will kill women first.
Two Canadian non-profit organizations want to talk about the gender dimensions of climate change in front of the Supreme Court of Canada. Last week, the National Association of Women and the Law and Friends of the Earth asked the court permission to intervene in the controversial and highly publicized carbon tax case being appealed to the Supreme Court by Saskatchewan and Ontario.
If granted leave to intervene in the case, NAWL and FOE hope to argue that climate change disproportionately impacts women and girls, and that Canada needs an "all hands on deck" approach, rooted in substantive equality, whereby every level of government takes action to reduce greenhouse gas emissions.
"It is important to include a gender analysis when it comes to climate change because this is necessary to ensure that the impacts of climate change do not further entrench gender inequality," says Nathalie Chalifour, co-counsel for FOE and NAWL.
NAWL and FOE hope to put forth two arguments to support their position.
First, the federal and provincial governments must work together, through a cooperative approach to federalism, to fight climate change. The division of powers must be interpreted in a way that embraces collaboration amongst governments, which in turn promotes substantive equality rights and environmental justice for women and girls.
Chalifour says a cooperative approach to federalism "is the only interpretation that is acceptable from a climate justice perspective, since all levels of government have to work collaboratively to address the climate emergency."
Second, the federal government should be able to enact legislation to reduce greenhouse gas emissions under the emergency branch of Peace, Order and Good Government. The POGG doctrine, laid out in Section 91 of our Constitution, affords the federal government power over matters under provincial jurisdiction in certain situations. Under the emergency branch of POGG, the federal government may invoke a state of emergency, granting itself special emergency powers. Given the scale, scope and urgency of the climate crisis, the interveners argue, the federal government should be able to use the POGG doctrine to take action against climate change on a national level.
The overarching message of NAWL and FOE is that a piecemeal approach to environmental justice, as Saskatchewan and Ontario are pushing for, will uniquely hurt women because women are more adversely affected by climate change. MORE