Climate activists say pressure growing on politicians to act as donations flood in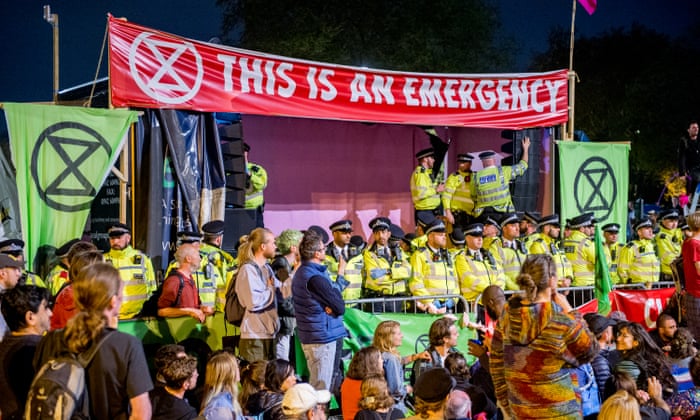 The Extinction Rebellion camp at Marble Arch in central London. Photograph: Ollie Millington/Getty
Support for Extinction Rebellion in the UK has quadrupled in the past nine days as public concern about the scale of the ecological crisis grows.
Since the wave of protests began more than a week ago, 30,000 new backers or volunteers have offered their support to the environmental activist group. In the same period it has raised almost £200,000 – mostly in donations of between £10 and £50 – reaching a total of £365,000 since January.
The group said the figures showed the public was waking up to the scale of the crisis, adding that pressure was growing on politicians to act.
"What this shows is that Extinction Rebellion has spoken to people who have been wanting to act on this for such a long time but haven't known how," said a spokesperson for the group. "The debate on this is over – ordinary people are now saying it is time for politicians to act with real urgency." MORE