We spoke to Indigenous leaders and housing advocates to learn what's at stake and what they want to hear from the parties.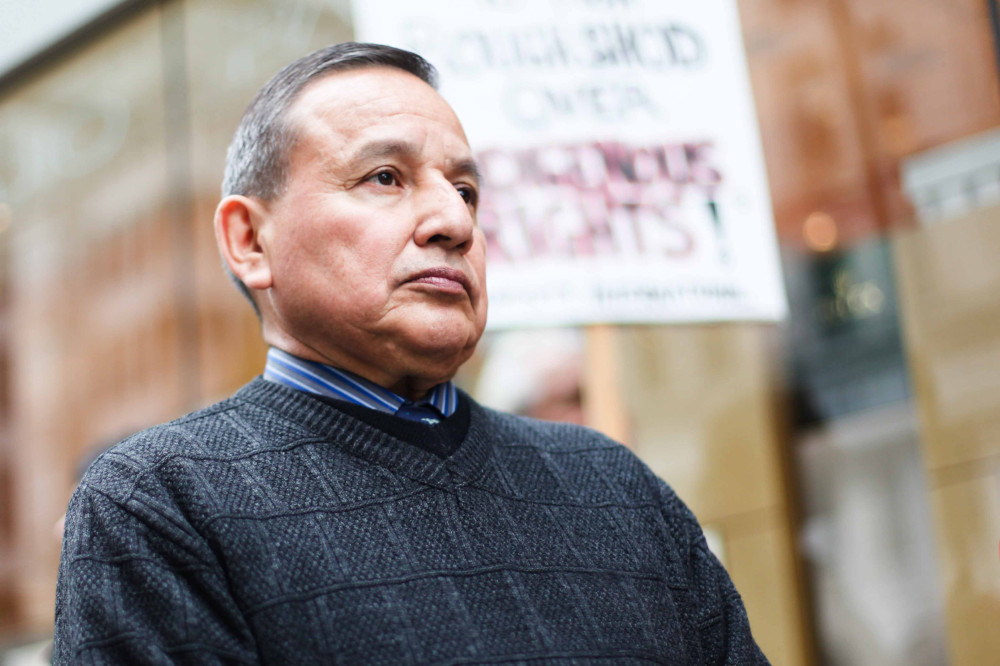 UBCIC's Grand Chief Stewart Phillip says the failure to fix the Indigenous housing crisis is 'a dimension of racism.' Photo by David P. Ball.
Next month marks the two-year anniversary of the Trudeau government's launch of Canada's first-ever National Housing Strategy.
But Indigenous people, whose ancestors have lived here for tens of thousands of years, were barely mentioned, with no new funding marked solely for Indigenous housing.
This despite the fact that First Nations, Métis, and Inuit people — just five per cent of the overall population in Canada — are far more likely to live in overcrowded or unsafe housing, pay more than 30 per cent of their income on housing or become homeless.
Grand Chief Stewart Phillip of the Union of BC Indian Chiefs, an umbrella organization of First Nations governments, says the failure to address the Indigenous housing crisis is easily explained.
"It's a dimension of racism," he said. "And society's attitude is 'Indigenous people have always been poor. They've always lived in substandard, dilapidated housing. What would one expect? They're Indigenous peoples,' right?"
The Liberal government pledged in 2017 to create housing strategies for Inuit, Métis and First Nations people.
But almost two years later, there are still no Indigenous housing strategies.
Only the NDP has included such strategies in its election platform, although former Liberal MP Adam Vaughan said in a recent debate on housing that his party is "committed" to a separate national urban Indigenous housing strategy by and for urban Indigenous people.
Robert Byers, chair of the Indigenous housing caucus for the Canadian Housing and Renewal Association, an umbrella group for social and Indigenous housing providers in Canada, is not surprised by the delay.
He cites his own experience working on the national homelessness strategy released earlier this year.
"Imagine how slow something can go, and then slow it down about three or four more times," he said, adding he understands federal policies and procedures need to be followed when creating a national strategy and that takes time. But it only accounts for some of the delay, Byers said, and he doesn't know what else could be holding the strategy up. MORE