More open water means bigger waves — which spells trouble for communities like Tuktoyaktuk, already faced with an eroding coastline due to permafrost thaw and the battering Beaufort Sea, new research shows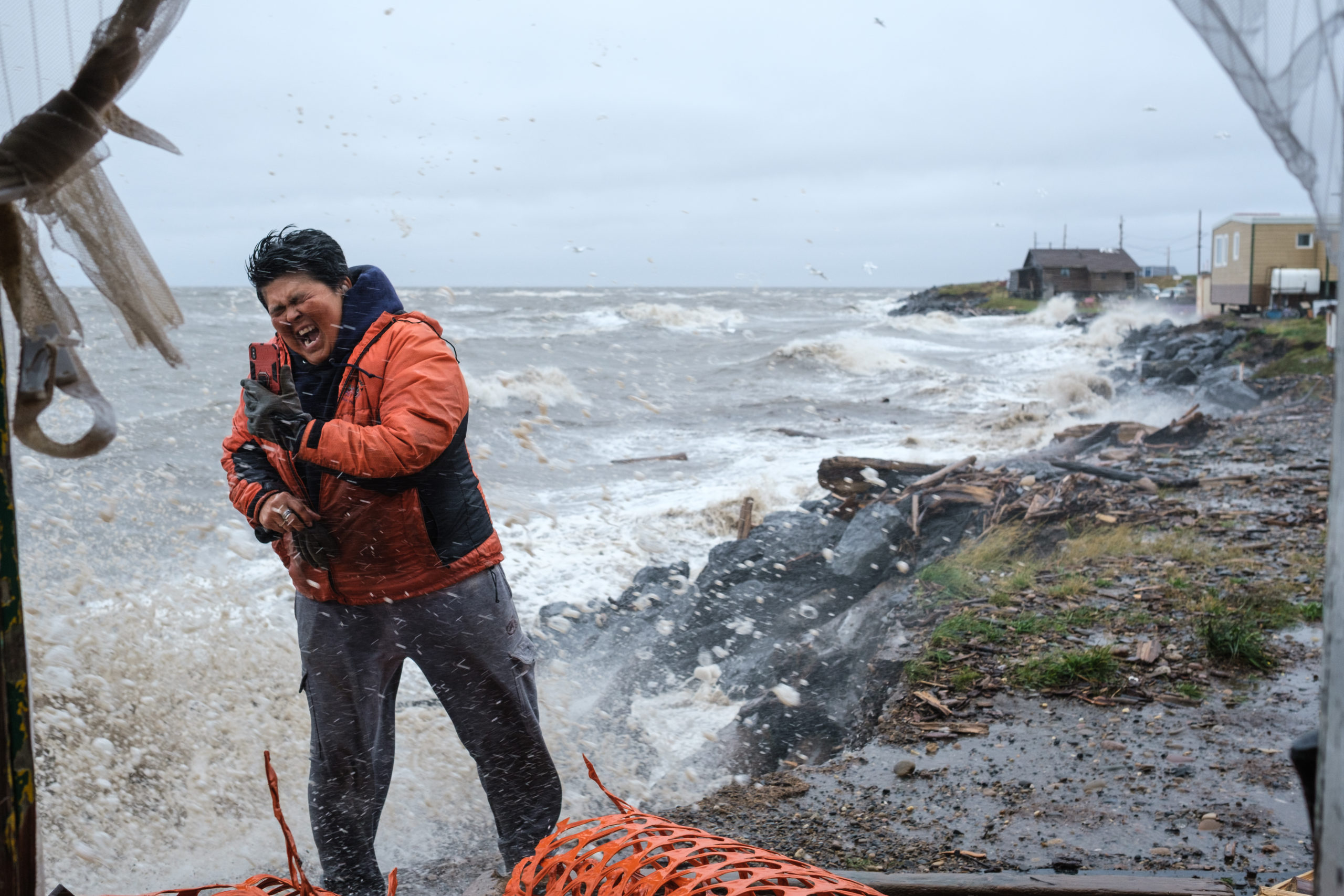 Noella Cockney is hit by a wave as she tries to document the state of the shoreline just below her house during a storm in August 2019. In March of this year, all waterfront homes on The Point in Tuktoyaktuk were moved away from the eroding coast. Photo: Weronika Murray
Waves that are projected to get much larger by the end of the century in the Arctic could be "catastrophic" to the hamlet of Tuktoyaktuk, according to the community's mayor.
The Inuvialuit community of about 900 people in the Northwest Territories has been losing ground to the battering Beaufort Sea for decades. The hamlet has been forced to relocate houses on The Point, a peninsula jutting off the coast, as the shore crept closer and closer to residents' doors.
Tuktoyaktuk has installed boulder walls, material coverings called "rip-rap" and cement slabs along the coast to try to prevent erosion, but another factor is working against them: permafrost thaw. Between the thawing frozen ground and crashing waves, the coastline in the area is eroding by an average of up to two metres per year — and much more in some areas.
And it could get worse.
New research published this month in the Journal of Geophysical Research: Oceans shows that maximum wave heights across the Arctic Ocean, which encompasses the Beaufort Sea, could be upward of six metres higher on average within this century, leading to even more erosion and flooding.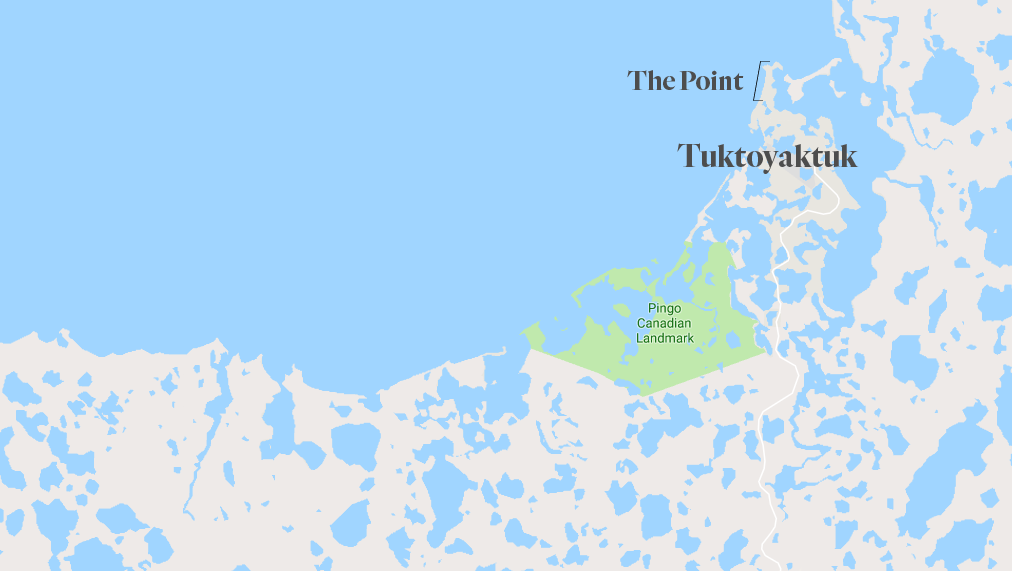 Along the Beaufort coast, wave heights could increase by two to three times, putting them in the range of one to four metres high by the end of the century, said Mercè Casas-Prat, the lead author of the study and researcher with Environment and Climate Change Canada's research division.
"This is a pressing issue as it affects many Arctic coastal communities, as well as existing and emerging Arctic infrastructure and activities, with some of them having already suffered severe wave-induced damage in the past years," the report said.
"Potentially hazardous extreme wave events are projected to become significantly more frequent and more intense."