We only have 2 weeks to stop the Trudeau Liberals from rubber stamping one of the biggest coal mines in Canadian history.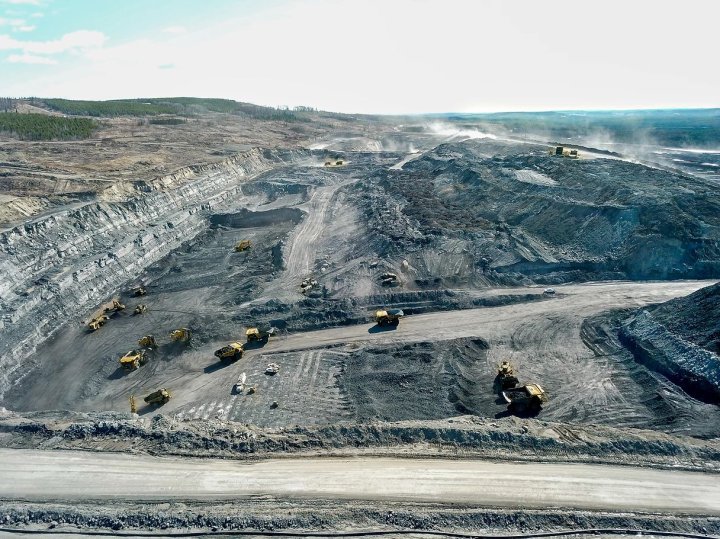 A US coal giant wants to double the size of the Northern Alberta Vista coal mine. If Big Coal gets their way, the expansion will infringe on Indigenous rights, pump as much pollution into the climate as 7 million cars, and violate Canada's own commitment to phasing out coal at home and abroad. [1-3]
Environment Minister Wilkinson has until July 30th to decide whether the Vista coal mine should undergo an environmental assessment or not — a key step in the government's decision whether or not this toxic project will get the green light.
Local opposition to the mine is strong, but voters across the country are totally unaware that a massive coal mine expansion is even being considered. Without hearing from people across Canada, Minister Wilkinson could cave to pressure from Big Coal.
If we blow the lid on this story and show Trudeau's Liberals that there's massive public opposition to the mine, it could be enough to convince them to put the brakes on the Vista Coal Mine and run a proper environmental assessment of the project — but with the deadline fast approaching, we have no time to waste. Will you sign the petition to hit the brakes on the Vista Coal Mine?
Indigenous Peoples and conservationists have urged Minister Wilkinson to require a federal environmental assessment. So far, he's refused. [4]
Instead, Minister Wilkinson's saying that Alberta can do the environmental assessment — but Alberta Premier Jason Kenney is doubling down on coal mining. His government can't be trusted to be impartial. [5]
Now the project is under review again — and if we can convince the Liberals to do a proper environmental assessment, we'll hit the brakes on the mine, give those campaigning to stop the mine more time to organize, and increase our chances of it never getting built at all.
Here's how we'll do it: climate voters got the Liberals elected, which means they're vulnerable on their climate action and won't want to be seen caving to Big Coal. A massive petition to Minister Wilkinson will show that this is a serious issue for voters — and could convince him there's no way he can rubber stamp a massive coal mine under the radar.
But Minister Wilkinson has to make a decision in the next 14 days — which means we need everyone who's reading this email to sign the petition now. Will you add your name?
We've been here before, Ronald. In February, the Teck Frontier tar sands mega-mine looked like a done deal.
But tens of thousands of Leadnow members joined with our friends at Indigenous Climate Action to pile the pressure on Minister Wilkinson — and together, we stopped the mine from going ahead.
I'm certain we can stop the Vista Coal Mine expansion too — and send a clear message to Minister Wilkinson and the Liberals: no fossil fuel mega-projects on our watch.
https://act.leadnow.ca/stop-vista/

With determination,
Peter, Claire & Brittany for Leadnow
P.S. Speaking at a Leadnow event in June, Minister Wilkinson committed to "phasing out coal" as part of Canada's Climate Plan. It seems that he's confused "phasing out coal" with "dramatically expanding coal mining". Tell Minister Wilkinson that we expect him to take climate action and not just talk about it.
[1] The Narwhal ( https://thenarwhal.ca/heres-what-you-need-to-know-about-the-vista-mine-albertas-thermal-coal-project-that-sidestepped-a-federal-review/)
[2] Global News (https://globalnews.ca/news/7181071/ecojustice-vista-coal-mine-hinton-alberta/)
[3] Government of Canada (https://www.canada.ca/en/services/environment/weather/climatechange/canada-international-action/coal-phase-out.html)
[4] See [2]
[5] CBC News (https://newsinteractives.cbc.ca/longform/bringing-coal-back)