Disproportionate number of Black and Indigenous offenders placed in higher security institutions by the CSC 'doesn't add up,' says Sen. Bernard.
Correctional Investigator of Canada Ivan Zinger, pictured in October 2017, says he's frustrated the CSC has yet to say how it will address a 2018 Supreme Court decision that found its risk assessment tools may be discriminatory. The Hill Times photograph by Andrew Meade
Indigenous and Black prisoners continue to be more likely to be placed in higher security prisons, which justice advocates say is a clear example of systemic racism within the Correctional Service of Canada, leading to longer sentences and unfair treatment.
Faced with already high rates of federal incarceration disproportionate to these populations numbers in Canada, new data released by the Correctional Service of Canada show how it exacerbates the unfair treatment both Black and Indigenous prisoners face, said Independent Senator Kim Pate.
"At the root is a fundamental misunderstanding, or refusal, to accept that systemic discrimination exists," said Sen. Pate (Ontario), calling it a "massive problem."
Both he and Sen. Pate pointed to silence from the CSC following a 2018 Supreme Court decision that found the agency's risk assessment tools may discriminate against Indigenous offenders, a determination also made by the Canadian Human Rights Commission years before. Those assessment tools help determine whether a prisoner should be placed under more security, and are considered when deciding parole eligibility. Both Black and Indigenous offenders are more likely to serve longer sentences, and remain beyond their eligibility for statutory release, successive reports by the prison watchdog have found.
"If the risk assessment tools aren't reliable and valid for Indigenous people and are over classifying people, then you've got a systemic issue and that's of grave concern to my office," said Mr. Zinger.
The CSC did not respond by filing deadline to questions about what it has done to address that court decision and Mr. Zinger's concerns.
"Even when the Supreme Court of Canada judgment tells the service to retool their risk assessment measures, the service has yet to do that, to publicly respond to that," to ensure those tools are both culturally sensitive and are reliable for these populations, said Mr. Zinger.
Such tools need to be designed "from the ground up" and better assess an inmate's circumstances so they aren't penalized—as is the case now, he said—for coming from communities where there are low unemployment rates, a breakdown in the welfare system, a lack of work opportunities, or high rates of substance abuse.
Though Indigenous people make up less than five per cent of Canada's population, they accounted for 30.14 per cent—or 4,135 inmates—of the total in-custody prison population of 13,720 in 2019-20. Of that, 36.5 per cent were sent to maximum security, 31.6 per cent to medium, 24 per cent to minimum, and 23.2 per cent weren't classified. In 2014-15, the CSC's numbers indicate 28 per cent of the maximum security prison population was Indigenous.
The number of Indigenous people in prisons has been "creeping up"every year, noted Mr. Zinger, and that's true of where they are placed.
For Black prisoners, the CSC's totals are still slightly under those provided by the Office of the Correctional Investigator, which reported a total of 1,328 Black inmates by the end of 2019-20, while the CSC reported 1,308 offenders classified as Black, and in the Caribbean and sub-Saharan African ethnic groupings, which the CSC said are counted separately though the categories likely represent Black offenders, are not limited to them. Using the CSC's numbers for these three groups, (which the prison watchdog counts together) Black inmates make up roughly 9.5 of the prison population, but only 3.5 per cent of the Canadian population. A further 12.7 per cent were in maximum security last fiscal year, followed by 9.7 per cent in medium, 6.5 per cent in minimum (with 10.1 per cent not yet classified).
For comparison Caucasian prisoners make up 49 per cent of the prisons, and 39.8 per cent in maximum security, 49 per cent in medium, and 56.2 per cent in minimum.
Placement of Black inmates 'doesn't add up': Sen. Bernard 
These numbers aren't new to Independent Senator Wanda Thomas Bernard (East Preston, N.S.),  a researcher who has long studied anti-Black racism and before being named a Senator in 2016 was contracted by the CSC to prepare a policy paper for the service's National Ethnocultural Advisory Committee to address the needs of ethnocultural inmates.
Canada needs a very serious review of the classification system, she said, to unpack how systemic racism affects a person's sentence. From her observations over the years and a recent Senate committee study, she said it's clear racial bias and stereotyping has an impact on where prisoners are placed.
Black men have also spoken about how time is added to their sentences, said Sen. Bernard. In some cases, a fight might be racially motivated and in response to a slur, but the reaction is punished rather than the person who utters the slur
"How is it that Black prisoners are classified at a higher level of risk, but research shows they're less likely to reoffend?" said Sen. Bernard of data that was laid out in a 2013 prison watchdog case study focused on Black experiences in prisons. "That doesn't make sense. That doesn't add up."
In particular, Black offenders are labelled as gang members based sometimes solely on the neighbourhoods they're from, the colours they wear, or the use of what guards might consider gang signs, noted human rights lawyer Anthony Morgan, who co-founded of the Sentencing and Parole Project.
"It could be all or none of those things and an individual's life ends up being dramatically shaped by this amorphous definition," said Mr. Morgan, adding that the definitions the CSC uses to determine gang affiliation aren't clear and amount to an "enormously broad layer of discretion."
That gang affiliation label comes with a heightened risk in the system's eyes, and it's "the one issue that seems to both distinguish and define the Black inmate experience," said the 2013 case study, noting that while Black inmates are twice as likely to have a gang affiliation, the vast majority—70 per cent—were not gang members.
"This notion of Black dangerousness is something that pervades our society, but ends up being most pernicious when enacted through our systems, like our justice system," he said.
The CSC has "proven they cannot do this job efficiently," added Mr. Morgan, who has advocated for these sorts of assessments to be handled by outside mental health or community organizations.
Better program, rehabilitation at lower security
Classification also affects a prisoner's potential for rehabilitation. The higher the security classification, the fewer the available programs and work opportunities, noted Mr. Zinger.
"The higher the security, the tougher it is to address the unique needs of that population. It's not in maximum security that you will find innovative programs that have been tailored to be responsive to Indigenous culture," he said, adding it's also difficult for offenders to access substance abuse, anger management, and family support programs.
The recidivism rates among Indigenous offenders is "excessively high," and well over 60 per cent in the Prairie regions, said Mr. Zinger.
"That's within the control of correctional services," he said, and once people are in prison there are correctional outcomes they can improve, "and they have failed to do that."
His reports have also outlined how Indigenous offenders are released much later after statutory release eligibility, are more likely to be placed in segregation, more likely to be subject to use of force, and more likely to self harm. And, once back in the community they're more likely to be suspended and revoked.
Meanwhile, Black prisoners, as Sen. Bernard noted, have better release outcomes, according to the 2013 case study which at the time called it a "counter-intuitive" finding that was considered beyond the scope of the analysis at the time.
The CSC has the leverage and spends an "inordinate amount" costing roughly $120,500 per year to house an inmate, Mr. Zinger noted, with an inmate-to-staff ratio that exceeded one-to-one, making it among the richest correctional systems in the world.
That price tag should come with outstanding correctional outcomes, argued Mr. Zinger, who has echoed his predecessor's calls for significant reallocations of this budget.
Though there's broad recognition at the political level and among experts that something has to be done, Mr. Zinger said no government has been able to stop or reverse the trend of what he's called the Indigenization of Canada's prison system.
"It is time now to act, and I hope that this becomes a priority for the government."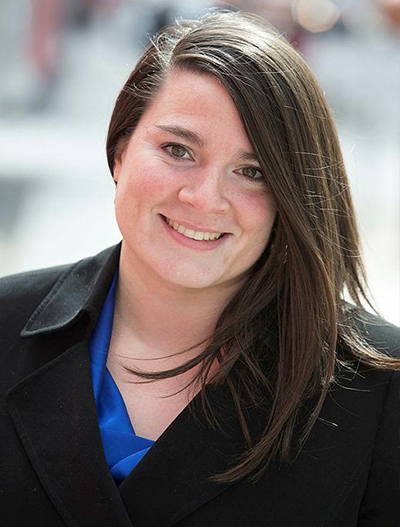 Samantha Wright Allen is a reporter for The Hill Times.
Follow  – swallen@hilltimes.com