The math for liquefied natural gas is bad on emissions, revenues, jobs, even offsetting coal in China, finds a new study.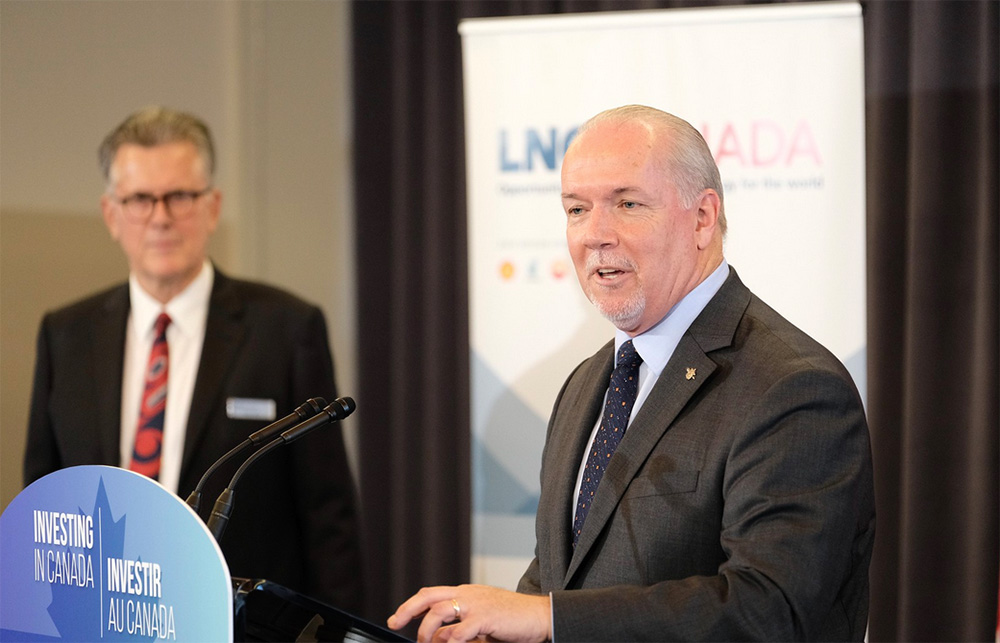 Go figure. BC NDP Premier John Horgan announcing in 2018 a $40-billion investment by the consortium LNG Canada in its Kitimat terminal for processing and export. The project will push emissions from oil and gas production past the province's 2050 target by 160 per cent. Photo: BC Government.
David Hughes, one of the nation's foremost energy analysts, has a simple message for the governments of British Columbia and Canada when it comes to advocating for LNG projects.
"Do the math."
Hughes has parsed the numbers and they don't add up on methane emissions, climate change targets, resource royalties, job benefits or even basic economics.
"The math is clear," says Hughes, whose latest 57-page report on LNG exports, published by the B.C. office of the Canadian Centre for Policy Alternatives, highlights a long pipeline of damning figures.*
Emissions targets: Won't LNG help hit them? The numbers say no
Hughes tabulated revenue from taxes, royalties and land sales and found they were all declining despite record production since 2005.