'I think the Indigenous community needs to be given absolute autonomy and authority to develop systems for themselves that sit completely outside of the system that we currently have,' says Notisha Massaquoi, a former executive director of community health centre Women's Health in Women's Hands.
Public Safety Minister Bill Blair, pictured on May 25, 2020, says the 'overrepresentation of Indigenous people in correctional institutions is an unacceptable situation that we are working very hard to address.' The Hill Times photograph by Andrew Meade
Such changes could better reflect Ottawa's commitment to reconciliation and the United Nations Declaration on the Rights of Indigenous Peoples, said Judith Sayers, president of the Nuu-chah-nulth Tribal Council in Port Alberni, B.C.
"As communities, we definitely need to have our own form of Indigenous—I hate to use the word 'policing,' but for lack of better words—'Indigenous policing.' We know we can form our own trauma teams in our communities," said Ms. Sayers in a phone interview with The Hill Times.
Her comments come on the heels of a deadly string of interactions between police and Indigenous people across the country in the last few months, putting Ottawa and the RCMP under increased scrutiny for how Indigenous people are policed and over-represented in the correctional system.
"My point is making sure that there's enough funding to put in place the kind of policing that Indigenous people want to [have]. This is really in keeping with the universal declaration of Indigenous rights: self-determination, putting in our own social goals, and where we want to go with that," said Ms. Sayers.
Since April, eight Indigenous people have died in incidents that have involved police, with some being shot and killed: Rodney Levi, Chantel Moore, Eishia Hudson, Jason Collins, Stewart Kevin Andrews, Everett Patrick, Regis Korchinski-Paquet, and Abraham Natanine. (Ms. Korchinski-Paquet was an Indigenous-Black woman).
Ms. Moore was among those for whom police said they were responding to a wellness check on June 4. Police said they were met with a woman with a knife who was making threats, and she was subsequently shot and killed.
"Our relationship with police has been one of violence, from the colonial nature of everything that has  happened in Canada," said Ms. Sayers, pointing to residential schools and the presence of RCMP officers in removing barriers and blockades during demonstrations by Wet'suwet'en land defenders earlier this year as examples.
"Can we actually calm someone down so that they're not required to be shot to be calmed down? I think that's one of the No. 1 things. We need to do some increased training and community orientation for officers. Often, we find, and this is not all officers, so I don't want to put a blanket on all officers, but often people don't value Indigenous people. They don't see us as people, so [we are] being dehumanized," said Ms. Sayers.
In the wake of those deadly interactions, Public Safety Minister Bill Blair (Scarborough Southwest, Ont.) committed to overhauling policing services and creating a new legislative framework for Indigenous policing. One program that will be re-examined is the First Nations Policing Program, which is 52 per cent funded by the federal government, with the remaining 48 per cent covered by the provinces and territories.
Progressive Senator Lillian Dyck (Saskatchewan) told The Hill Times that she is skeptical of the reach the new framework will have.
"Personally, I don't believe legislation—if it is as I suspect it's going to be—will have a very big impact. It will only have a limited effect on policing brutality and killings of Indigenous people because it will more than likely only be to grant police powers to First Nations on reserve," she said. "I think that's a good thing, but it leaves out off-reserve," which she predicted are the "urban and rural areas of Canada" where some of the incidents took place.
As noted by a 2014 auditor general report, the First Nations Policing Program, introduced in 1991 and updated in 1996, aims "to contribute to the improvement of social order, public security, and personal safety in First Nations communities." It covers First Nations communities on reserve, some First Nations on Crown land, and Inuit communities, but excludes Métis, off-reserve, and urban communities. Today, the program serves about 60 per cent of First Nations and Inuit communities across the country.
Sen. Dyck said the deadly interactions off-reserve, paired with a January finding from the Correctional Investigator of Canada that Indigenous people make up more than 30 per cent of the total inmate population in federal prisons, "show the existence of systemic racism" in both systems. The investigator noted that in 2016, Indigenous people made up 25 per cent of the total inmate population, leading him to conclude that there is a "deepening 'Indigenization' of Canada's correctional system."
Asked about such stats, a spokesperson for Mr. Blair's office said in an emailed July 1 statement that the government needs "to acknowledge the lived experience of those who have known systemic racism."
"A criminal justice system that produces such inequitable outcomes for specific segments of our population cannot be considered truly just," Mr. Blair's statement said. "The overrepresentation of Indigenous people in correctional institutions is an unacceptable situation that we are working very hard to address."
Indigenous Services Minister Marc Miller (Ville-Marie-Le Sud-Ouest-Île-des-Sœurs, Que.) has spoken out about police violence in recent weeks, saying he is "outraged" by the videos that have surfaced, and has called for a "full accounting of what has gone on." He was unavailable to comment in time for publication.
Vicki Chartrand, who studies the links between colonialism and the justice system and Indigenous grassroots efforts to address violence against Indigenous women at Bishop's University in Quebec, said there are examples of where communities have taken it upon themselves to seek justice where they see authorities have not stepped in.
"What we've seen is that in communities themselves, despite the trauma and violence they experience, the poverty and lack of resources, is that they've come together in significant ways in order to address this lack of policing function that exists for their communities," Prof. Chartrand said. She pointed to the Bear Clan Patrol in Winnipeg, a group of 1,500 men and women who volunteer to patrol streets and draw "its direction solely from our traditional philosophies and practices."
Prof. Chartrand also took note of groups like Manitoba's Drag the Red, which started in 2014 to help solve cases of missing and murdered Indigenous women by searching rivers for evidence and other remains.
"These are the kinds of community measures that are going to keep people safe and connected. It's not going to be the negative interventions of police that aren't creating any kind of actual supports," she said.
"It becomes really clear that, there's a bunch of things at play there, but one of them is how Indigenous people are being policed, the lack of funding and resources, the kinds of colonial taxonomies that have been engrained in the functions of criminal justice."
RCMP eyes more diverse membership
Notisha Massaquoi, a former executive director of community health centre Women's Health in Women's Hands, which works with racialized women in Toronto and surrounding areas, echoed Ms. Sayers' calls for First Nations to be granted greater self-determination through the reforms.
"I think the Indigenous community needs to be given absolute autonomy and authority to develop systems for themselves that sit completely outside of the  system that we currently have," she said this week. "The one we have in place today is just an extension of the colonial practice that was designed to contain and exterminate Indigenous people, so it can't be the one that's going to resolve this problem."
Asked what she would like to see come out of the reforms, Ms. Sayers added that "what I think is the most important thing is having a trained, trauma-informed team of people that can go to these calls. Do we need police to go to these? Maybe, as a backup, if that's what is [needed]. But a lot of situations can be controlled by people who know what they're doing doing, people who are familiar with who Indigenous people are."
RCMP Commissioner Brenda Lucki, who herself has faced scrutiny recently after initially denying the existence of systemic racism within her ranks before walking back her comments, appeared before the House Public Safety Committee on June 23 and cited mandatory "cultural awareness [online] training" for all RCMP workers as a step in this direction.
She added that the force needs to "double down on hiring a more diverse membership, as we want greater diversity to reflect the communities that we serve." As noted by The Canadian Press last month, an employment equity report on the force in 2018-19 found that the diversity of the overall workforce had "not changed by any significant measure" since the year before. The report found that as of April 2019, 21.8 per cent of the force's members were women, 11.5 per cent were visible minorities, 7.5 per cent were Indigenous people, and 1.6 per cent were people with disabilities. The representation figures are for RCMP members, not civilian employees.
"We continue to work with Indigenous peoples, partners, communities, and all racialized Canadians to ensure that our agencies serve without bias and with a commitment to justice for everyone," the statement from Mr. Blair's office said. "In order to achieve this, we need to acknowledge the lived experience of those who have known systemic racism."
Anna Banerji, a director of global and Indigenous health at the University of Toronto's faculty of medicine, noted there is generally a "lack of trust" from Indigenous communities when it comes to governments and state police.
"The government hasn't come through with what they should be doing, and Indigenous people are treated as second-class citizens," said Prof. Banerji, referencing boil-water advisories that are still in effect. The Liberal government said it plans to lift all long-term drinking water advisories on reserve by March 2021. Earlier this week, the town of Baker Lake in Nunavut was placed on an advisory as a "precautionary measure" because of cloudy water.
"If I can use the term 'apartheid,' we have an apartheid system in place, where what your access to rights, policy, and fundamental things like food, education, social services, etc., is based on, [is] your race. There's differential access."
Other experts like Akwasi Owusu-Bempah, who studies race, crime, and criminal justice at the University of Toronto, agreed.
"This is cyclical. Part of the over-incarceration is due to deprivation in other areas of our society. [For Indigenous people], there's key areas of trauma that need to be addressed there," he said.
Independent Senator Kim Pate (Ontario), who has long advocated for the rights of prisoners, said that whichever reforms take place, the values of reconciliation should be respected. "I think self-governance and providing more ability for Indigenous communities and nations to be self governing is vitally important," she said.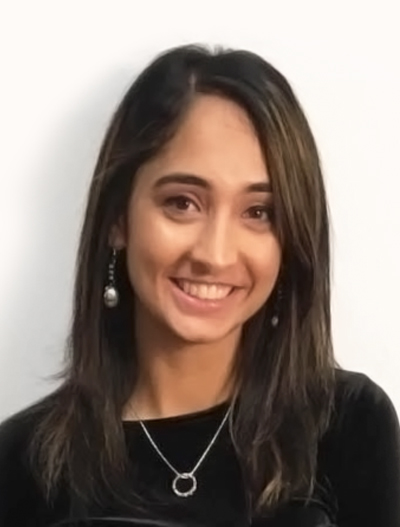 Palak Mangat is an online reporter with The Hill Times.
Follow  – pmangat@hilltimes.com