Indigenous youth have put out a call to #CancelCanadaDay and Idle No More is amplifying that call.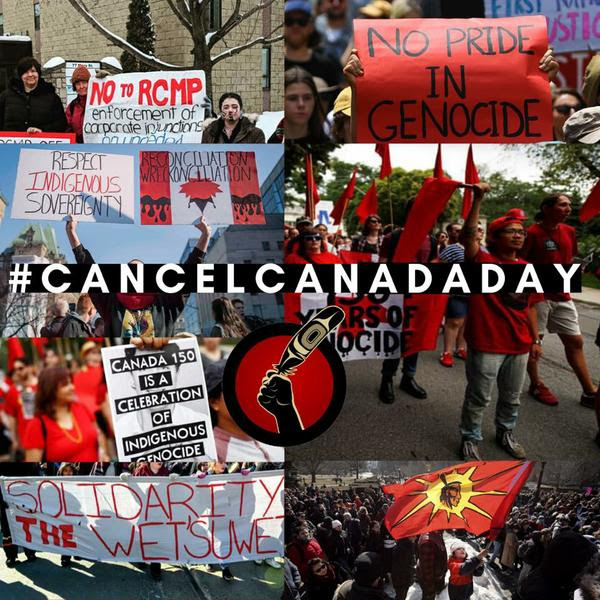 We will not celebrate stolen Indigenous land and stolen Indigenous lives. Instead we will gather to honour all of the lives lost to the Canadian state – Indigenous lives, Black lives, Migrant lives, Women and Trans and 2Spirit lives – all of the relatives that we have lost. We will use our voices for MMIWG2S, child welfare, birth alerts, forced sterilization, police/RCMP brutality and all of the injustices we face.  We will honour our connections to each other and to the water, land, and sky.
Find or organize a #CancelCanadaDay action in your community and join Idle No More for a live #CancelCanadaDay broadcast on July 1.
Post a message in the discussion on this page to add your local event:
https://www.facebook.com/events/733608637389097/
Confirmed actions so far: