Denmark is a country small in size, yet considered by many as a global frontrunner in the green transition
Fossil-free by 2050
Like many, Denmark was also once entirely dependent on imported oil and other fossil fuels. Today, more than 30 per cent of Denmark's energy needs come from renewables. We expect to reach 50 per cent by 2030, and by 2050, Denmark will be 100 per cent independent of fossil fuels altogether.
Decoupling economic growth from energy consumption
Reconciling economic growth with ambitious green policies has been Denmark's hallmark for decades. From 1980, Denmark has managed to decouple economic growth from its overall energy consumption: Danish GDP has increased by 100 per cent, while the Danish energy consumption has only increased by 6 per cent and water consumption has decreased by 40 per cent. This proves that it is possible to create growth without using more energy.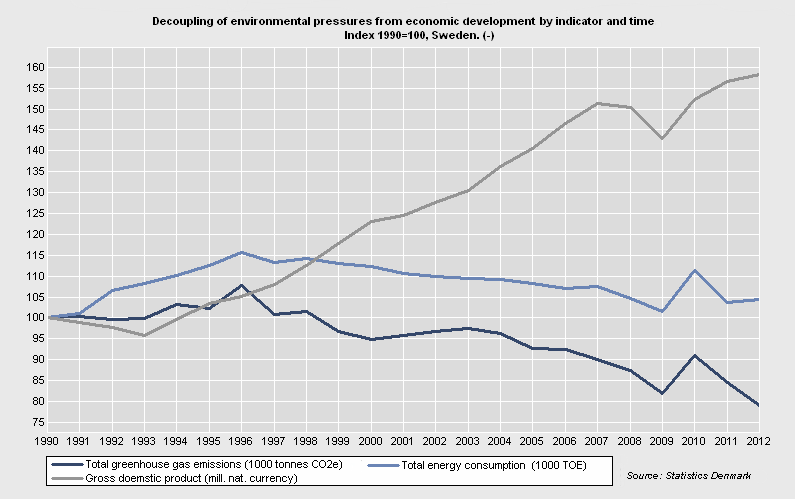 Key concepts of the Danish transition:



Long-term planning, framework legislation and broad political agreements
Since the 1970s, Denmark has had a tradition of enacting agreements with broad political support from all sitting parties in Parliament on energy and environment policy issues. Political stability has been vital in securing long-term investment and establishing ambitious, long-term targets.
Public-private partnership (PPP) models have proved a highly successful way of devising solutions to many of the sustainable development challenges. These effective partnerships are utilised when developing Danish legislation for the green transition. They allow governments to enact regulations and programs with the support of the industry, ensuring successful implementation and adherence.
Although long-term planning, framework legislation and broadly-accepted political agreements are central elements of a global green transition, they will not do the job alone. Fulfilling the 2050-vision will require a genuine paradigm shift in Danish energy policy in the coming years. Whereas water and energy efficiency have become an embedded part of the Danes' mindsets, the full potential of increased electrification based on renewable power, closer integration of international energy systems as well as the development of efficient, market-based solutions will require careful consideration in the near future.
In Denmark, we see the green transition as an investment in future economic growth, market opportunities and job creation….
Key concepts of the Danish transition:



Holistic approach and integrated systems
Many paths lead to a green, low-carbon economy. Apart from a long-term policy approach, a focus on producing, consuming and managing sustainable energy, ensuring water security, moving towards a circular economy and creating smart, green and liveable cities are also critical factors. However, no single technology or sector can achieve this transition alone.
35 years of dedicated work towards greening our society has taught Denmark that a holistic approach and collaboration across sectors and borders are paramount in developing integrated, affordable and sustainable solutions.
An example of this is the collaboration between the water and electricity sector, where sludge from wastewater treatment plants is used to produce energy.
Another example is the synergies created in the cogeneration of heat and electricity, where surplus heat from electricity production is used to heat water piped into the district heating system.
In cities, waste from citizens is used to produce heat and electricity.
At yet another level, climate adaptation solutions above ground prevent flooding in the cities, while simultaneously creating greener and more liveable cities.
Finally, a key factor in Denmark's secure supply and high integration of renewables into its energy system is its electricity trade with neighbouring countries. Therefore, Denmark actively works to develop the Nordic and European integrated electricity market.
Thanks to a holistic and integrated approach to the green transition, Denmark consistently receives high scores from various international actors such as the World Bank, OECD, World Energy Council and the IEA. Having an energy system with large amounts of green energy, high energy security and competitive energy prices, Denmark has become a green hub for data centres, offering an attractive business environment to large multinational investors such as Apple and Google. As a member of the European Union, Denmark has been asked to reduce its greenhouse gas emissions by a considerably larger amount than the bulk of the other European member states.
Green business is good business
The Danish experience over the past decades is evidence that investing in renewable energy, energy efficiency and resource optimisation makes good economic sense. The transition to a green economy is also at the heart of the global agenda: Investment in 'new renewables' capacity was roughly double that in fossil fuel generation in 2016 for the fifth successive year. Furthermore, in many cases, investment returns on green portfolios now outperform investments in fossil fuels.
Electricity harnessed from renewable energy sources such as wind and solar is one of the cheapest alternatives in the market. In fact,
Onshore wind power is the cheapest energy source in Denmark
Investing in water infrastructure leads to lower maintenance, energy and treatment costs. In a nutshell, short payback times on green solutions make it highly attractive and cost-efficient for cities and industries to make the necessary investments.