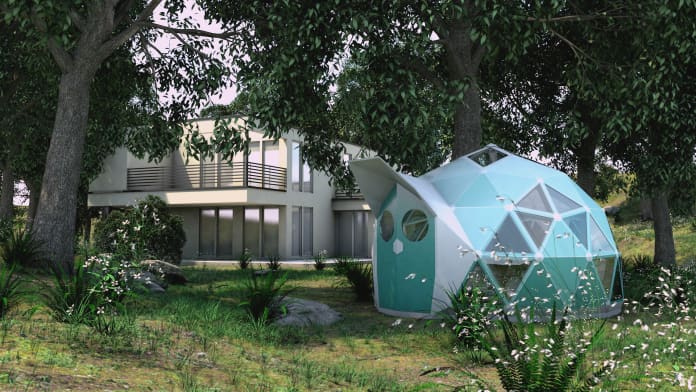 Credit: @geoship
Traveling back in time isn't possible, but developing plans as to how to lead a greener life for generations to come is. That's exactly what Geoship, a regenerative village building platforms, strives to do with their bioceramic domes concept.
Geoship functions under the philosophy that bioceramic domes will replace wooden homes within the 21st century and uses its model to justify that claim, according to a press release. With many investors back up its plan, Geoship plans to reshape the global construction company with its domes—a sustainable-meets-affordable alternative to more traditional options in the housing market.
These domes will be made of 100 perceon bioceramic materials, such as basalt and hemp, that form the panels and framing. Geoship says that the product's CO2 waste will be sequestered by the precast panels that can be recycled to make news ones, in turn creating a zero-carbon relationship.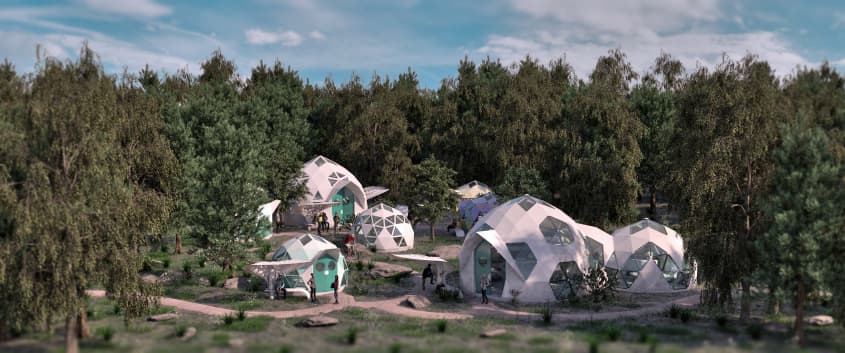 In addition to its sustainable benefits, the domes would also be extremely affordable, especially when compared to purchasing a traditional house. Depending on size, pricing is expected to range between 45K and 230K, which is expected to cover the cost of everything—from the delivery and construction to all the interior furnishings and appliances.
Just when you think this model couldn't get any more ideal, in comes the stability component. The ceramic material is fireproof and doesn't attract mold or insects, and due to its adaptable structure, it's created to withstand earthquakes and hurricanes as best as humanly possible.