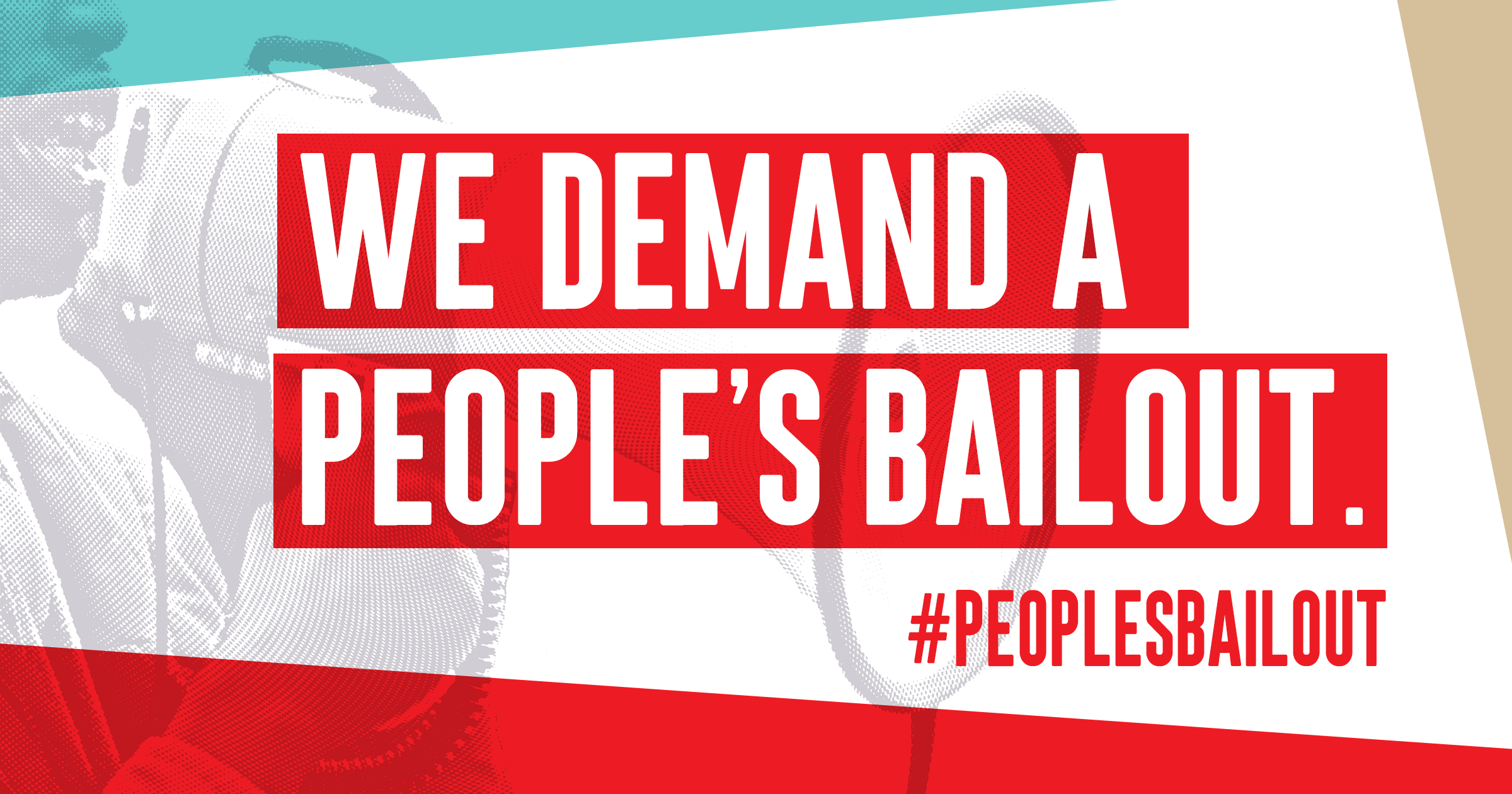 Even more than the many disasters of the past — wildfires, recessions, the rise of racist violence around the world — this crisis is laying bare the extreme injustices and inequalities of our economic and social system.
Right now, millions of families in Canada are struggling to pay their bills. Almost half of the more than 3.4 million households who rent have less than a month's worth of savings. By this summer, unemployment could reach levels not seen for decades. The impacts of COVID-19 are discrimination in action — the people hardest hit are the ones whose basic security was already at risk: those who are homeless, poor, undocumented, or incarcerated.
Meanwhile, some of the most powerful people in the world are exploiting the crisis to push for regulatory rollbacks and corporate bailouts worth billions of dollars.
Click here to watch the first part of an online teach-in with Naomi Klein, Astra Taylor, and Keeanga-Yamahtta Taylor on how elites are using this moment of crisis to advance a "shock doctrine" — and what a bold people's response could look like.
The multiple crises we face are crises of greed, not scarcity. We have enough shelter, food, and care to ensure that everyone can live safely, sustainably and with dignity — if we stop allowing the most powerful among us to hoard the wealth we need to survive.
We're taking action now because this is our moment to rebuild the systems that sustain us — meeting immediate, life-saving needs, while laying the groundwork for how we make our economies and society stronger in the long-term.
We're excited by stories of workers and communities rising up globally to connect all of these struggles, fighting for healthcare for all, a homes guarantee, labour protections, free public transit, and more. Stay tuned to hear about urgent demands coming out of these frontline movements, and find out how you can take action for a People's Bailout today.
Jody Chan
Senior Manager of Communications, The Leap
---
RELATED: