Fires in 2017 were worst on record, burning 570,000 hectares

 Chile's wildfires have worsened because of decade-long drought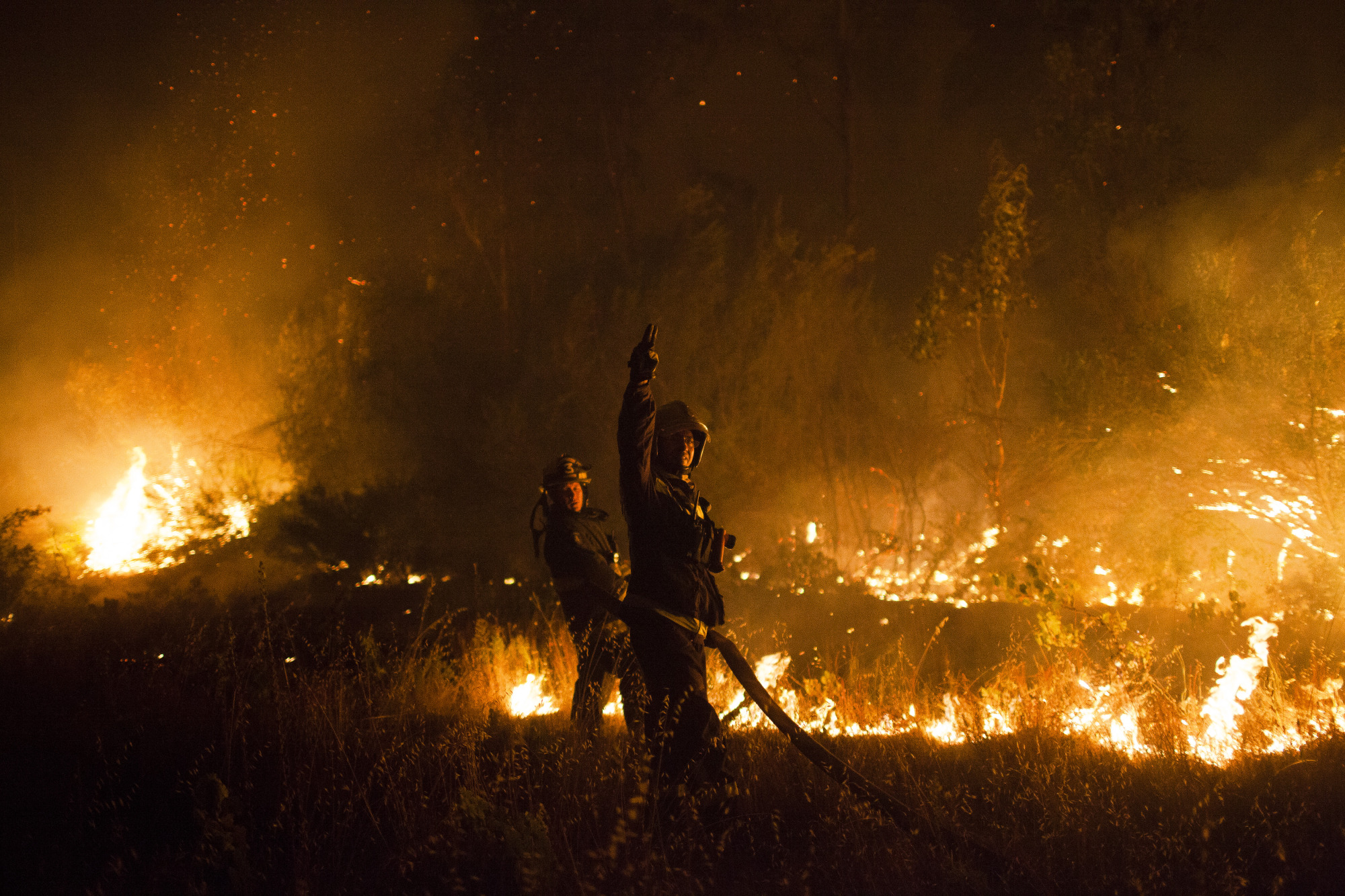 Firefighters work to put out a wildfire at a forest in the town of San Ramon in Constitucion, Chile on Jan. 26, 2017. Photographer: Cristobal Olivares/Bloomberg
The mega-fires that ravaged Chile in 2017 emitted the equivalent of 90% of the country's annual greenhouse-gas emissions, Chilean researchers estimated.The South American nation's worst wildfires on record burnt more than 570,000 hectares and cost $350 million to combat, according to a report by Universidad de Chile's Center for Climate and Resilience released last week. The previous record was 130,000 hectares in 2015.
The 2017 fires put about 100 million tonnes of carbon dioxide equivalent into the atmosphere, close to the 111.6 million tonnes emitted by all of Chile the year before. It would take cars in Santiago, home to about 7 million people, to run for 23 years to equal the emissions from the worst mega-fires.
There are no magic solutions to these fires," said researcher Mauro Gonzalez at the report's presentation in Santiago last week. "We have a great challenge ahead because we can't manage climate change or meteorological conditions, so we need to focus on prevention."
Last year saw the least rainfall on record in much of Chile, marking the completion of country's driest ever decade, a phenomenon linked to climate change that scientists have named a mega-drought. As global temperatures rise, extreme heat and lack of rain have worsened forest-fire episodes in other parts of the world such as California, Australia and the Amazon.
Australia has lost 10 million hectares to the flames this session.