Extractive industries and governments have gotten smarter about how they talk about Indigenous rights—but the bottom line stays the same.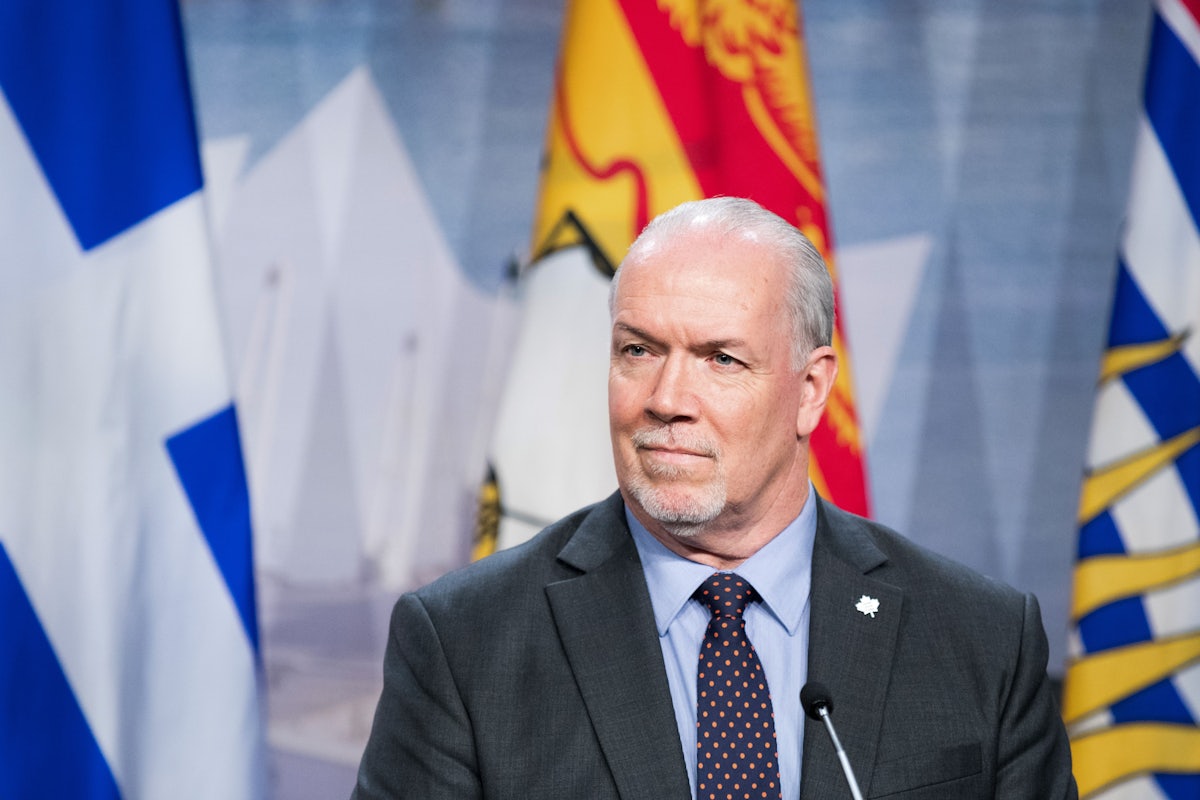 Martin Ouellet-Diotte/AFP/Getty Images
A soft piano tune twinkles in the background. The words "Coastal GasLink Pipeline Project" appear and then fade to white. Edward, a member of the Gitdumden clan of the Wet'suwet'en Nation and a construction monitor for the project, introduces himself as the scene cuts to a series of picturesque shots of snow-topped trees. Speaking to the middle distance off camera, Edward talks about the preservation efforts of the pipeline project and his ancestors' desire "to build a better life for themselves and their family." Speaking of his CGL co-workers, he says, "Well, I guess they are my family." Cue a final shot reading "Coastal GasLink Pipeline Project." This is the face of the pipeline that TC Energy and its investors want the public to see.