Sales of hefty and heavily-polluting SUVs have doubled in the last decade – outweighing the progress made from electric vehicles. Can cleaner SUVs offer a way out?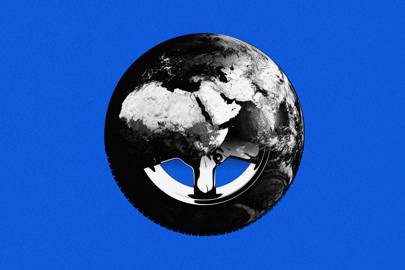 The phenomenal rise of the SUV all started with a squabble over chicken. It was 1963 – the height of the Cold War – and US president Lyndon Johnson was fuming over a tax that France and West Germany had imposed on cheap, intensively-farmed US chicken flooding European supermarkets.
In December 1963, after months of failed negotiations, Johnson retaliated. He slapped a 25 per cent tax on imported potato starch, brandy, dextrin and, crucially, light trucks. The effect was immediate. Volkswagen stopped shipping pickups to America and Japanese firms pulled their models from the country, while American manufacturers renewed their focus on much larger vehicles. While the other taxes were later repealed, the levy on trucks was permanent.
In that single executive order, Johnson cleared the path for the SUV to dominate the roads of the United States and then the world. Buoyed by lenient fuel emissions standards and forgiving regulations, oversized cars became the new normal. Between 2010 and 2018 the number of SUVs in the world increased from 35 million to 200m. Now 40 per cent of annual car sales are SUVs – double what it was a decade ago.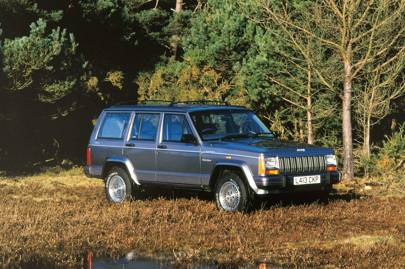 First sold in 1983, the Jeep Cherokee is generally seen as the first car to kickstart the trend for modern SUVs. Its successors are still among the best-selling SUVs in the US Heritage Images / Contributor / Getty
…Despite being heavy and gas-guzzling – the average modern petrol SUV emits over ten per cent more CO2 per kilometre than the average petrol car – SUVs have long been marketed as a way of getting people back to nature. SUV adverts are replete with images of cars off-roading over rugged and unexplored natural terrain, Aronczyk says. In reality, SUV ownership tends to cluster in urban areas and only one to 13 per cent of drivers ever use their vehicles for off-road driving, according to Keith Bradsher's 2004 book High and Mighty: SUVs – The World's Most Dangerous Vehicles and How They Got That Way.
…With their hulking weight and high driving position, SUVs exude a feeling of safety for those behind the wheel, but it can sometimes be an illusion. In 2003, traffic data from the US government found that people driving or riding in an SUV were 11 per cent more likely to die in an accident than people in cars – thanks to their high centre of gravity and tendency to roll over in crashes. They're even worse news for pedestrians: SUVs are around twice as likely as cars to kill pedestrians they hit. With their high bumpers, SUVs tend to hit pedestrians in the chest and knock them to the ground, rather than flipping them onto the relatively soft bonnet, as is the case in passenger cars.
Despite being less fuel efficient, more polluting and sometimes more dangerous than passenger cars, the SUV isn't going anywhere. Growing sales in Africa and the rest of the developing world suggest that when car drivers become more affluent, they start thinking about upgrading to larger vehicles. But if we can't kick our attachment to SUVs, how else can we get out of the environmental cul-de-sac we're driving down? MORE