Now is our chance to let the federal government know that this project is a serious danger to our boreal forest and poses risks that cannot be ignored.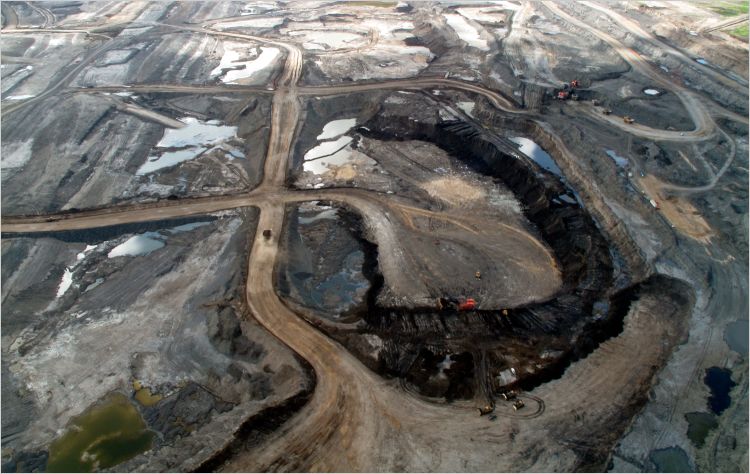 Photo by Pembina Institute Teck Resources' proposed Frontier mine – a 293-square-kilometre, open-pit mine on the edge of Wood Buffalo National Park – could produce 260,000 barrels of heavy crude per day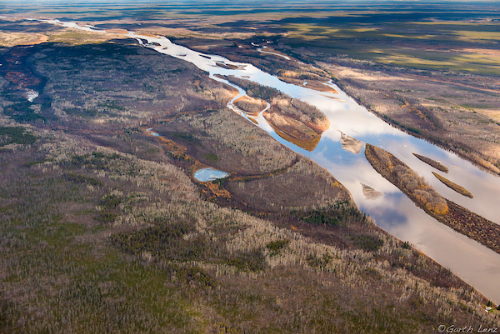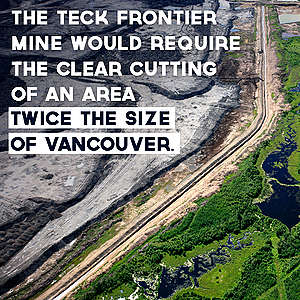 In the northeast corner of Alberta lies Wood Buffalo National Park. Known for its sheer size and biodiversity, it is Canada's largest national park and World Heritage Site. Its size and remote location have led many to believe it is untouched by human impacts, but it has sadly been affected by upstream industrial development outside of the Park. It is now additionally threatened by a proposed open-pit oil sands mine just 30-km south of its borders.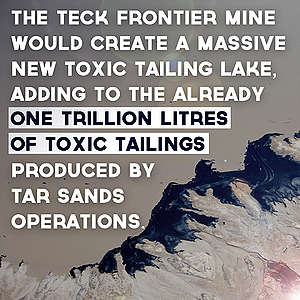 If approved, the Teck Frontier oil sands mine would be the largest open-pit mine in North America, with a massive 290 sq-km footprint. This mine would pose serious environmental risks to the approximately 1 million migratory birds that fly over the region, species at risk that depend on the intact boreal habitat, and negatively influence downstream waters on the Athabasca River.
The federal government has a public comment period open until November 24, 2019 to hear what people think of the proposed environmental assessment conditions that Teck would need to meet.
How strong are these conditions? The proposed mitigation measures do very little to address the startling list of impacts from the mine. It is clear that the conditions are inconsistent with a healthy future for our boreal and the communities that depend on the biodiversity of the region.
Want to speak up but unsure about what you will say? Use our public comment guide as a blueprint to your comment. We provide our key concerns about the mine and the proposed conditions to kickstart your comment.