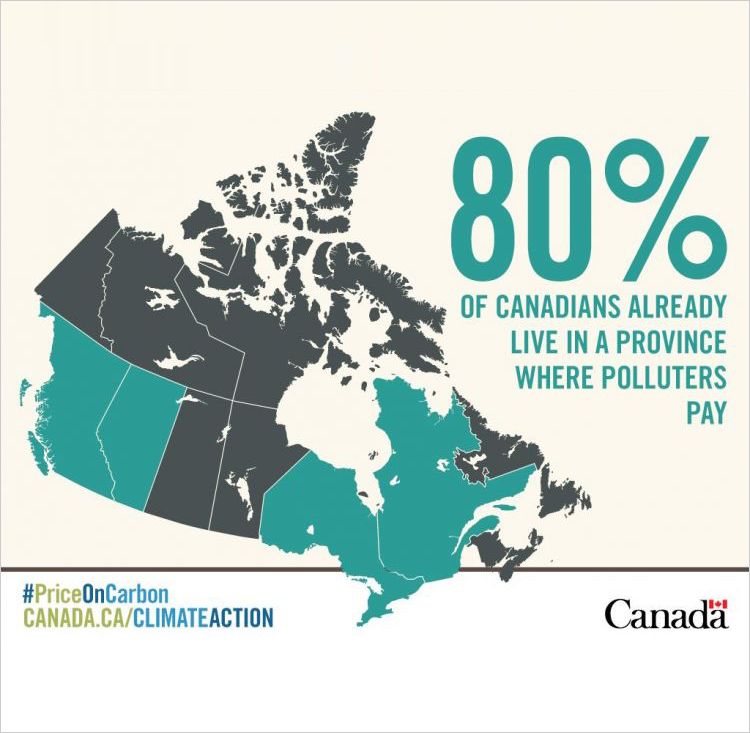 The Ontario Court of Appeal has found that the Greenhouse Gas Pollution Pricing Act is valid federal legislation. The Act implements national minimum pricing standards to reduce greenhouse gas ("GHG") emissions. In a divided 4-1 opinion, the Ontario Court of Appeal concluded that the Act is constitutional and falls within the authority granted to Parliament to make laws for the peace, order, and good government of Canada. The impact of this decision for the Atlantic provinces is discussed below.
Overview of the Act
The Act places a price on carbon pollution:
Part 1 of the Act establishes a charge on fuels producing GHGs.4 The charge applies to carbon-based fuels that are produced, delivered or used in a listed province, brought into a listed province from another place in Canada, or imported into Canada at a location in a listed province. The charge is presently $20 per tonne of CO2 emitted and will rise annually until 2022 when it reaches $50 per tonne.
Part 2 of the Act creates an output-based regulatory system for GHG emissions by industrial facilities.5 The system places annual limits on emissions, extends credits to facilities operating below those limits, and establishes charges for facilities whose emissions exceed the prescribed limits. While facilities subject to the system are exempt from the fuel charge, they are required to pay compensation for GHG emissions that exceed the annual limits. This compensation may take the form of credits earned or acquired by the facility, payments by the facility, or a combination of both.
The Act does not apply in all provinces. Rather, the Act operates as a "backstop" by extending into provinces without a sufficiently stringent system to reduce GHG emissions. This determination as to stringency is made by the federal Cabinet.6 Provinces may opt into the federal system voluntarily, adopt the national minimum standards as their own, or enact their own system that meets or exceeds the national standards for reducing GHG emissions. The fuel charge and trading system prescribed by the Act therefore only apply in provinces that do not satisfy the national standard for stringency.
Constitutional questions
Constitutional responsibility for the environment is not assigned exclusively to the federal government or the provinces.
---
RELATED: