Tyee readers asked us to report on how to transition to a green economy without lost jobs. Here are some answers for one region.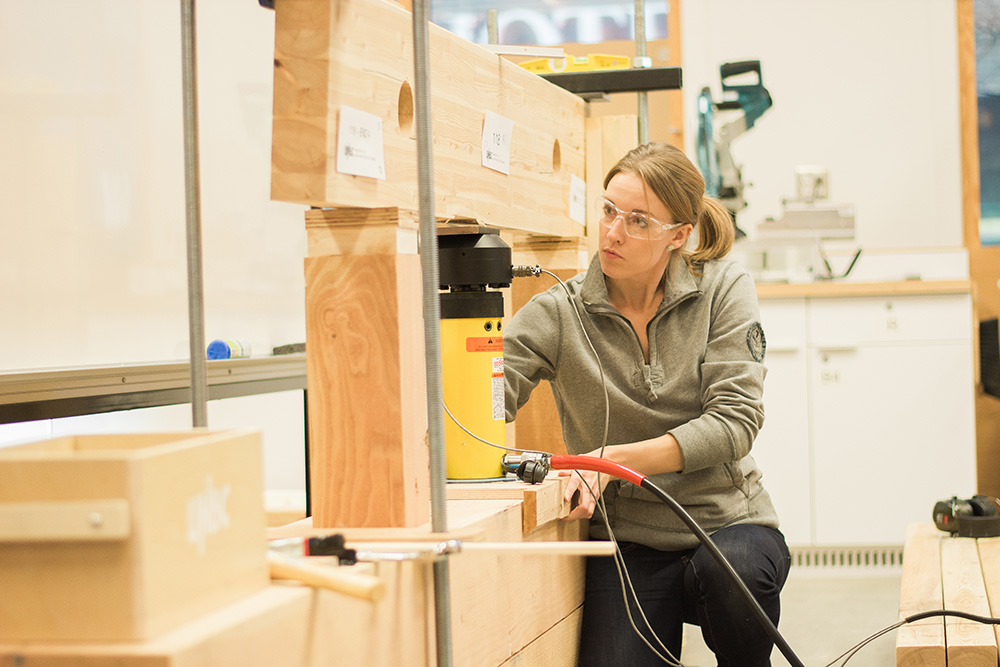 The northern BC economy is heavily steeped in oil and gas jobs. But programs like the University of Northern British Columbia's Master of Engineering in Integrated Wood Design program are training workers for a new economy. Photo courtesy of UNBC.
Last month's massive marches to demand action on climate change showed the issue has become central to this election campaign.
But when we asked Tyee readers to guide our election coverage, they wanted to know how the parties would transition to a green economy without causing mass unemployment and upheaval.
It's a critical question, especially for British Columbia's north. As one of the fastest-warming regions in the country, it's already feeling the impact of the climate crisis.
And with its reliance on resource industries — especially oil and gas development in the northeast, pipelines that carry products to the coast, and coming liquefied natural gas plants — it would be most dramatically affected by a transition away from fossil fuels.
That's not the only impact. Traditional industries like fisheries and forestry are currently struggling and face an uncertain future, in part due to a warming climate.
What will the transition mean for the north?
The shift to a low-carbon economy has traditionally been touted as a choice between jobs and environment. But there's a growing awareness that the outlook might not be so bleak. Exciting opportunities exist, not only in a post-carbon world, but in the journey to get there.
In August, Forbes touted the shift as "the single biggest business opportunity in human history."
Experts interviewed by The Tyee about the transition to a post-carbon economy tended to make three points: It's possible. It likely won't be comfortable. And it's going to take a lot of political will.
Marc Lee, senior economist with the B.C. office of the Canadian Centre for Policy Alternatives, says how easily we transition depends on how quickly we begin to move quickly to slash emissions.
"If you're trying to get to zero next year, it's going to be disruptive," he says. "If you have two to three decades as the period to manage that transition, then it shouldn't be a problem." A 30-year transition — with steady progress during that period — puts us in line with current predictions for avoiding catastrophic climate change, he added.
Christopher Flury is a Fort St. John-based engineer and president of the local chamber of commerce. His income is entirely based on the natural gas industry.
"It's a major portion of our GDP," he says, estimating that up to 75 per cent of the local economy relies directly or indirectly on oil and gas.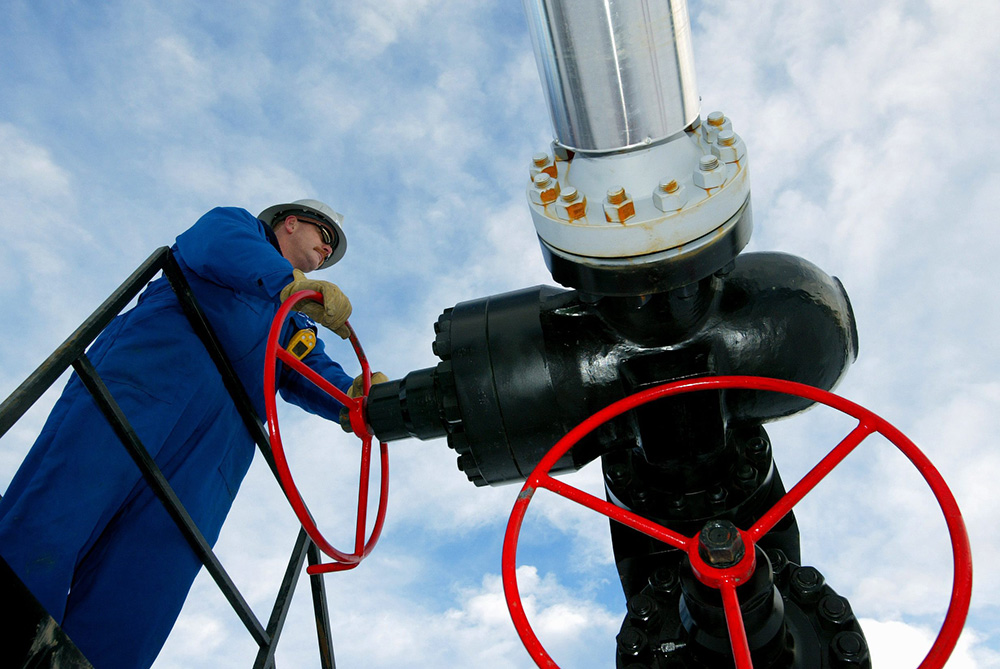 The region is seeing an increase in renewable energy projects, with eight wind projects currently proposed, he notes.
"I think a good mix between oil and gas and renewables is how things are going to transition in northeast B.C.," he says. "If we transition away and completely shut down the industry, I'd say there are over 350 operators just in Fort St. John that would lose their jobs."
B.C. has 4,000 direct jobs in oil and gas extraction, almost all in the northeast. In addition, last year there were 39,000 oil and gas jobs in engineering and infrastructure building.
Unifor, Canada's largest private sector union, represents many of those workers.