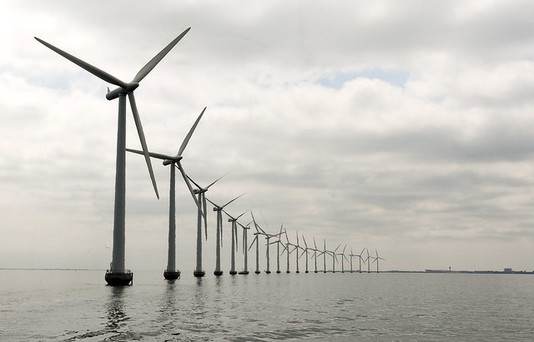 Carbon taxes are an important part of the broader global solution, such as a transition to renewable energy, needed from all governments. UN Photo/Eskinder Debebe
At the rapid pace of climate change, rising sea levels will swallow cities whole.  Water sources will dry up, creating food shortages, while air pollution will cause irrevocable health problems. It sounds like apocalyptic fiction, but it's the stark reality hundreds of scientists warn is coming. Canada's own scientists agree — 96 percent believe climate change is a crisis that requires immediate action, according to a new poll from the Professional Institute of the Public Service of Canada.
The effects of climate change will be felt by everyone, a report from the UN expert panel on climate change confirmed this week. The warning comes on the heels of the UN climate summit, where advocates criticized world leaders for not doing enough to stop the climate emergency. A poll this week from Abacus Data found three in four Canadians support the climate strikes, a series of protests taking place across the globe as millions, many of them youth, protest inadequate response from government.
C4TF adds its voice to these calls, demanding Canada's government use every policy tool available to scale up efforts against climate change. Continuing our countdown of the top five priority election issues as voted on by our supporters, this week we highlight how taxes play a critical role in combating climate change. Please share our fact sheet, which lists the fiscal steps our next government should take to tackle the crisis. You can also ask your local candidates if they support these measures, write letters to the editor, and sign petitions calling for climate action. SOURCE