The neoliberal Trudeau government and the neoliberal Conservatives have had years to develop a credible climate policy. Instead they continue to promote massive fossil fuel subsidies and absolutely refuse to stop  the tar sands ecocide and expansion or any thought of leaving the carbon in the ground. Our children and future generations will suffer the consequences.
The country's climate plan isn't enough, and the entire G7 needs to do more.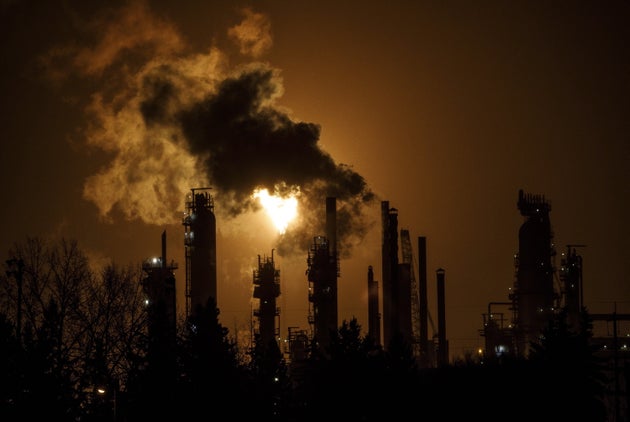 JASON FRANSON/THE CANADIAN PRESS Smoke from the Imperial Oil refinery in Edmonton fills the sky in December 2018.
OTTAWA — The wealthiest countries in the world — including Canada — are lagging instead of leading in the fight against global warming, a new report says.
The Climate Action Network, a global association of more than 1,300 climate groups, issued a report card on the climate plans of the G7 nations ahead of the leaders' summit in France this weekend. The groups hope to pressure the world's wealthiest nations to step up their climate game, noting none of them is doing enough.
There is also a hope expressed in the report that the upcoming federal election in Canada might stimulate more ambitious action. Canada, the report says, is among the worst of the already bad G7 bunch. SOURCE