Canada started early to build up expertise in carbon capture and storage, considered a pillar of any plan to stop climate change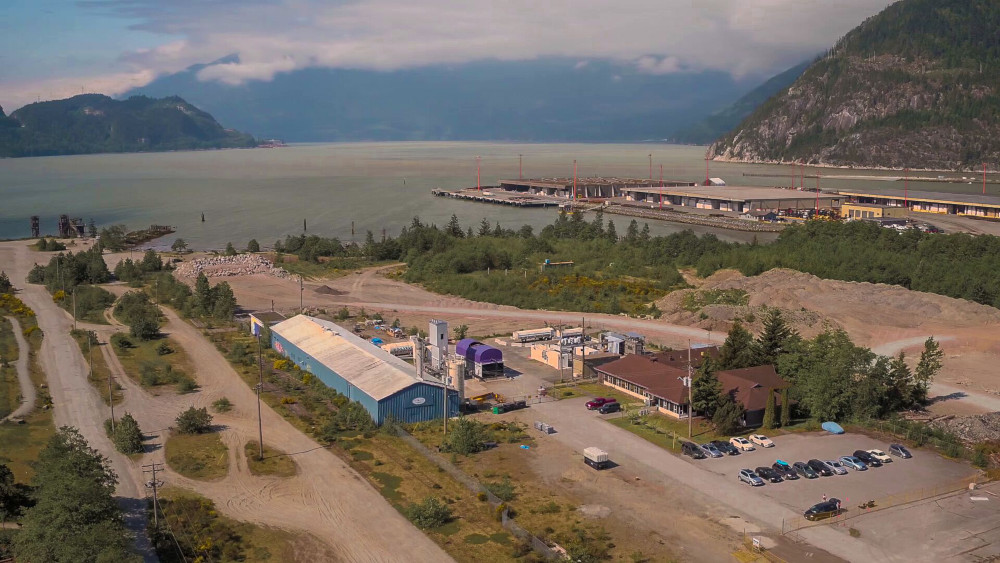 Carbon Engineering's carbon-dioxide-capturing pilot plant in B.C. The company hopes to have its first generation of commercial plants running by 2021. Photo courtesy of Carbon Engineering.
David Keith was a professor at the University of Calgary when he started putting some serious effort into devising a way to capture carbon dioxide from the air to combat climate change.
"I had some time on my hands, so I thought why not?" he said.
That was 2009 and he formed Carbon Engineering Ltd. with one of his students to push back against the prevailing wisdom that though carbon dioxide — which has risen to dramatically high concentrations in the atmosphere during the past few decades — could probably be removed from the air, it would be way too expensive to do so at any kind of meaningful scale.
"I gradually decided it wasn't as absurdly expensive as people thought," said Keith, an MIT-trained scientist who is now a professor of engineering and public policy at Harvard University.
A little less than a decade later, having built a pilot plant in Squamish, B.C., his early bet that innovation could bring down the cost of direct carbon capture looks prescient.
Now, as companies brace for a future in which it seems increasingly likely that regulations will force industry to pay for emitting carbon into the atmosphere, investment in carbon capture and storage is rising, and Canada, having started early, has gained an edge in expertise and experience in the burgeoning area.
"In Canada, we have this conflict, because we have a resource-rich economy, driven by things like the oilsands, but also an environmental preference," said Steve Oldham, chief executive of Carbon Engineering. "Our technology is a way to generate oil and be environmentally friendly."
Keith, who is now Carbon Engineering's executive chairman, is convinced that regardless of how much money is invested in renewables, part of combating climate change requires dealing with the CO2 left over from hundreds of years of industrialization. Unlike some others, he is optimistic world leaders will create regulations to try to end climate change, just as in the past they created laws that eventually led to sewage systems.
"That's what developed societies come from," said Keith, who was raised in Ottawa by parents who worked as environmental regulators.
By 2015, Carbon Engineering had built a pilot plant in Squamish, B.C., capable of pulling a ton of CO2 out of the air each day — not much given that there are billions of tons of it floating around, and more and more released each day. Two years later, the company used the CO2 it captured to create a fuel for planes or other vehicles.
This past spring, after raising more than $90 million from major oil and mining companies and high-net-worth individuals, and getting a $25-million loan from the Canadian government, the company announced a plan with Occidental Petroleum Corp. to design facilities in Texas that can process 500 million tons of CO2 each year.
In a twist, Occidental plans to pump the captured CO2 back into depleted oil wells in the Permian Basin in the southwest U.S. to push up more oil to the surface — with a goal of creating a carbon-negative barrel of oil.
In Canada, energy companies have projects to store carbon underground in an effort to move towards carbon neutrality.
"I think we are a little bit Canadian about it, a little humble," said Tim Wiwchar, project lead for Shell Canada Ltd.'s Quest project in Alberta, which recently announced it had stored four million tons of carbon underground in the past four years. "It's not something that you can take a selfie with like a Tesla car or a wind farm."
Carbon capture or carbon storage is still a little-known technology, even among the people most enthusiastic about ending climate change, but tax credits in California, at the U.S. federal level and in Canada during the past decade have enticed companies to explore such solutions.
CO2 currently exists in the atmosphere at around 400 parts per million. Ancient air bubbles trapped in ice suggest that CO2 has historically existed at between 200 and 280 parts per million during the past 400,000 years, according to the National Aeronautics and Space Administration. MORE
RELATED:
The Canadian scientist built a world-class emissions capture project in Squamish. But don't misunderstand his aim.