'Vote for us — we'll screw you over in favour of cronies less often' is hardly a pro-democracy campaign slogan.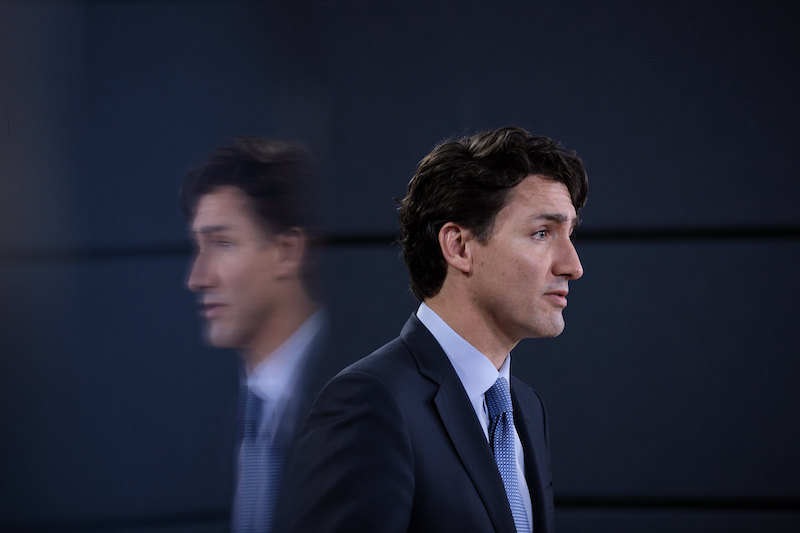 Justin Trudeau promised a new way of doing politics. But his response to the ethics commissioner's report on the SNC-Lavalin scandal was sadly familiar. Photo via Justin Trudeau Flickr.

The ethics commissioner's report into Prime Minister Justin Trudeau's abuse of power is depressing on many levels, from the sordid facts to the confirmation of the government's past dishonesty to Trudeau's attempt to dodge guilt.
But the saddest thing was the response of Liberal partisans.
The report is a litany of serious wrongdoing. Commissioner Mario Dion found the "authority of the prime minister and his office was used to circumvent, undermine and ultimately attempt to discredit the decision of the director of public prosecutions as well as the authority of [Jody] Wilson‑Raybould as the Crown's chief law officer."
Trudeau and his team were working to advance SNC-Lavalin's "significant financial interests in deferring prosecution" on bribery and corruption charges. "The evidence showed that private political interests were also put before Ms. Wilson‑Raybould, directly or indirectly, on at least four separate occasions," the report found. (Which the government had repeatedly and falsely denied.)
And the report also found Trudeau and company continued to push Wilson-Raybould to let SNC-Lavalin avoid prosecution long after she made it clear that the actions were improper.
The findings leave the Liberals' past denials of wrongdoing in tatters.
Trudeau's response was the kind of political slipperiness that leaves voters dispirited.
He said Wednesday he accepts the report and takes responsibility "for everything that happened."
But at the same time he said he disagrees with many of the findings, as if the report of the independent ethics commissioner was some sort of opinion, rather than a careful finding of fact.
And in the next breath Trudeau effectively denied wrongdoing. "I can't apologize for standing up for Canadian jobs," he said.
How many jobs? If SNC-Lavalin is convicted, it will be barred from bidding on federal government contracts for 10 years. But the work would go ahead. Other companies would bid, and would hire people to fill the jobs.
The company employs about 8,800 people in Canada. Not all of them work on federal projects. But say one-third of the jobs would be lost — that's about 2,900 people. (Who still might be hired by the companies that do win the work.)
Some 3,900 workers have lost their jobs in the B.C. forest industry this year. Where is Trudeau's willingness to stand up for their jobs? MORE
RELATED: