We can learn from the past but need not limit ourselves to it.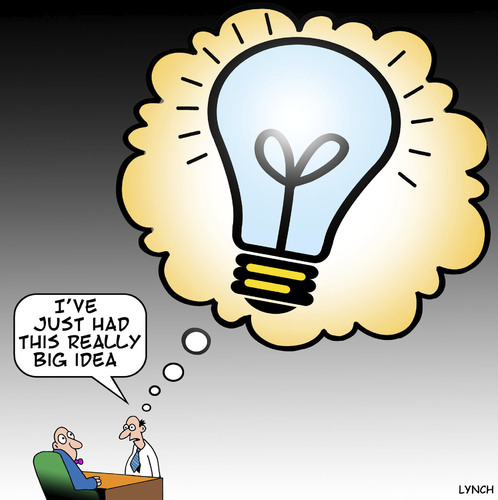 We live in exciting times. The need to address climate change has provoked a burst of new ideas to successfully solve the climate change riddle, protect the environment on which we all depend, and strengthen democracy. 
Let's imagine let's imagine putting the power of ownership into the hands of workers by giving them some control over the corporations where they work. One idea proposed by the New Economics Foundation is to create an "inclusive ownership fund" where workers in corporations with over 250 employees would be mandated to transfer 1% of equity per year to worker-owned trusts. Workers would be given  proportional representation on the Board of Directors
Let's imagine the right of employees to full ownership of firms. Why not give employees the right of first refusal to buy any business that is up for sale or being abandoned. What if government policy supported worker-owned co-operatives and businesses–businesses that are interested in sustainability and social value in addition to making a profit.
Let's imagine legislating a financial transaction tax that would apply to short terms financial transactions like stock trades that would discourage speculation and gaming the market. The revenue gathered could be directed to social investments that would enhance life.
Let's imagine investing in public postal banking using our existing post office infrastructure. This would expand access to banking to all Canadians, replace the usurious pay lenders and the fees and service charges imposed at will by commercial banks.
Let's imagine developing public investment banks that would allow Canadians a measure of control to invest in socially focused, life-affirming investments. At present, for example, so called 'environmental funds' are subject to the investment decisions of remote, anonymous managers who are concerned with profits and investment return above all.
Let's imagine a Canada where our obscene wealth gap was steadily reduced; where a wealth tax was applied to all families earning over a given amount; where targeted inheritance and gift taxes would apply. With the revenue Canada could fund the necessary social and environmental investments to contain climate disruption.
Let's imagine a Canada where capital income was taxed at the same rate as labour income. In Canada only 50% of capital gains is taxed. This special treatment results in a loss of billions of dollars of tax revenue that could be used for a host of social programmes: for example, funding comprehensive dental care; funding a just transition for workers displaced by the decline of oil and gas industry; funding a national child-care program; funding the restitution of the tar sands ecocide.
Let's imagine a Canada where we adopted US Senator Elizabeth Warren's proposal of a 'real' corporate tax based on the profit corporations report in financial statement to their own investors. This would avoid the tax loopholes and deductions now used by transnational corporations to avoid taxation.
These suggestions above are based on the CCPA's Policy Notes. The fully article is found here: https://bit.ly/2P5D6ds The article concludes:
Canada needs to think big. Let the debate begin. This round-up of burgeoning economic policy ideas is far from comprehensive, and these particular proposals are not the final word. What they do represent is a window on an impressive proliferation of bold, left-wing economic thinking that should inform our discourse and debate in Canada. This debate should include other emerging big ideas like a Green New Deal, four-day work week, universal basic income, universal basic services, land value capture and maximum wages, among many others…We can learn from the past but need not limit ourselves to it.