'Tens of thousands' of people would be put to work immediately in high-skill jobs, say advocates.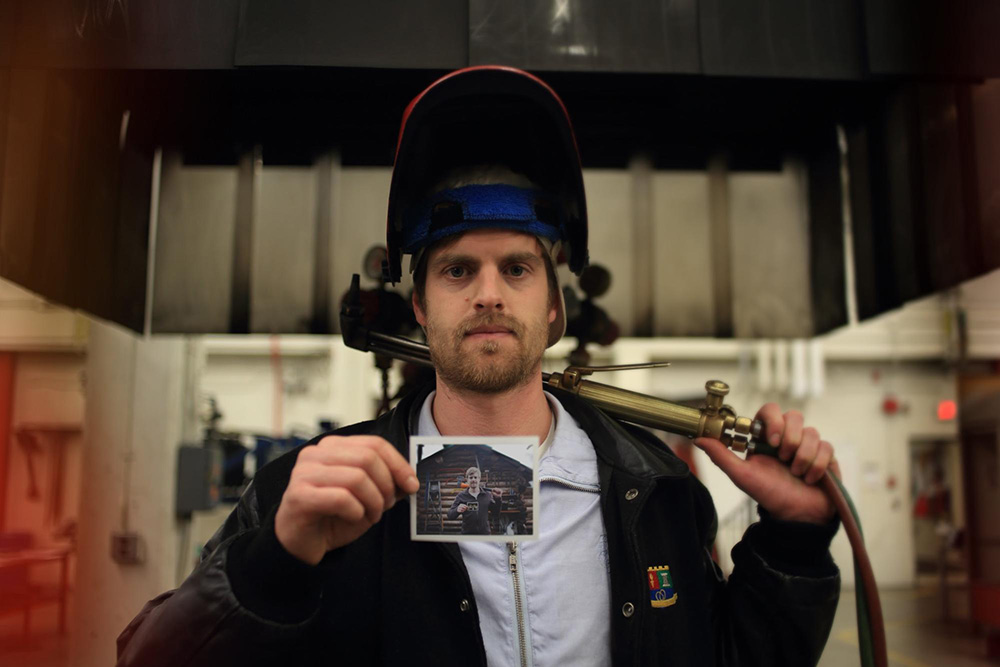 Lliam Hildebrand: Alberta's workers need to escape the oil boom-and-bust cycle. Renewable energy can help. Photo from Iron & Earth.
What will a transition away from oil and gas mean for workers in Alberta?
Perhaps greater job security than in the boom and bust heydays of the oilsands, comparable wages and less time apart from family.
This is not a utopian pipe dream. Over the past month The Tyee spoke with experts across the province and the country who said Albertans have the skills and desire to build the sustainable energy system necessary to address our climate emergency.
"A lot of the people that support the pipeline are also very pro-renewable energy," said Lliam Hildebrand, who spent years working in the oilsands and now runs a group called Iron & Earth that advocates for policies connecting oil workers to the millions of jobs required to build a low-carbon economy in Canada.
Decades of employment for laid-off Albertans could be unlocked by our political leaders in a matter of days.