CPAs in corporate director positions should be aware of legal risk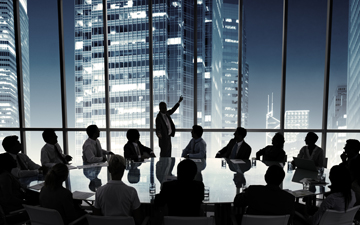 HALIFAX – The directors of RWE, a German energy company, had probably never heard of the small village of Huaraz, Peru before 2015. But Saúl Lliuya, a mountain guide and farmer there, sued RWE for climate-related harms that year.
Lliuya's lawyers, supported by Greenpeace, argued that RWE's historic green house gas emissions have contributed to increased global temperatures, which have, in turn, caused the glaciers around Lake Palcacocha to melt. The lake sits above Huaraz, where more than 50,000 residents now face an increased risk of severe flooding.
The Higher Regional Court of Hamm, in Germany, agreed with Lliuya's arguments and let the case proceed to the evidentiary stage. No matter what the outcome, the court's statements that climate harms can, in principle, give rise to corporate liability, is historic — no other court has made this decision before.
The intersection between climate change, energy and corporate law is a fast-emerging area. This case is part of a second wave of litigation against corporations, and has implications for directors and their legal duties. Corporate fiduciary duties and corporate law have traditionally been insulated from environmental and climate concerns, but as the impacts of climate change escalate, this may no longer be true.
The second wave of climate litigation
The directors of RWE are not alone. There has been an explosion of climate litigation launched against fossil-fuel intensive, or "carbon major" corporations.
The cities of Oakland and San Francisco have sued, as have New York and Baltimore. So have counties in California, Washington and Colorado, the state of Rhode Island and fishermen in Oregon and California.
Most recently, non-governmental organizations in the Netherlands have launched suits, and others are being considered in Toronto and Victoria.
These cases have been dubbed the second wave of climate litigation against carbon majors. There has never been a successful case against corporations for climate-induced harm — yet.