It's an emergency, requiring a solution that for some (including me) is hard: stop shopping.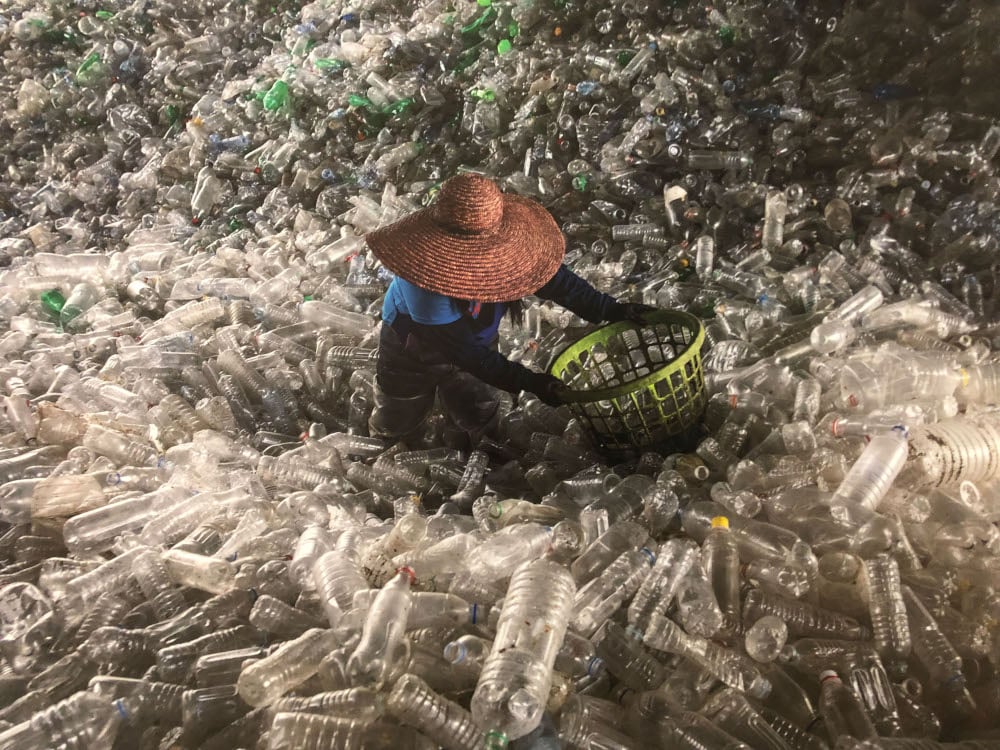 From Future Oceans, a campaign aimed at raising awareness of plastic impacts on the ocean. Photo courtesy of National Geographic
…Take a trip to a supermarket, Canadian Tire or, worst of all, a dollar store where the off-gassing reek of cheap plastic creates a palpable atmosphere of despair. You will see a veritable sea of the stuff, with more being created every minute.
…Female consumers are responsible for the majority of household purchases (some 70 to 80 per cent, according to estimates). Buying new things is equated with happiness, satisfaction, pleasure, friendship and fulfillment. And it's so damn easy. But if the market will not solve the problem — indeed, if the market is the problem — an entirely new approach is needed, preferably one that doesn't involve shopping.
Changing the consumerist mindset is almost as challenging as ridding the ocean of plastic. I know this because I'm trying to do it, and it's really hard.
The answer to the climate emergency isn't 11 million new shoes from old materials from Adidas. It's fewer shoes. It's less growth, less stuff, less plastic, lest we lose it all.
As a number of studies have indicated, plastic waste isn't simply unsightly and polluting, it's dangerous. In a single year the production and incineration of plastic added 850 million metric tons of greenhouse gases to the atmosphere according to a new report entitled Plastic & Climate: The Hidden Costs of a Plastic Planet.
It's all horrifically interconnected, and disastrous.
"Whether measured by its impacts on the climate, environment, or human health, the rising flood of disposable plastic creates risks humanity can no longer accept," as the Guardian noted.
The ultimate — nay only — solution is to cap plastic production at its source and put an end to fossil fuels.
In the meantime, if you would like to donate to the Future Oceans, you can visit this link and throw your five bucks into the pool. Or better still, grab a bucket and head to the beach and start collecting plastic trash. 

MORE
Canada's Chance to Save Our Oceans from Choking in Plastic