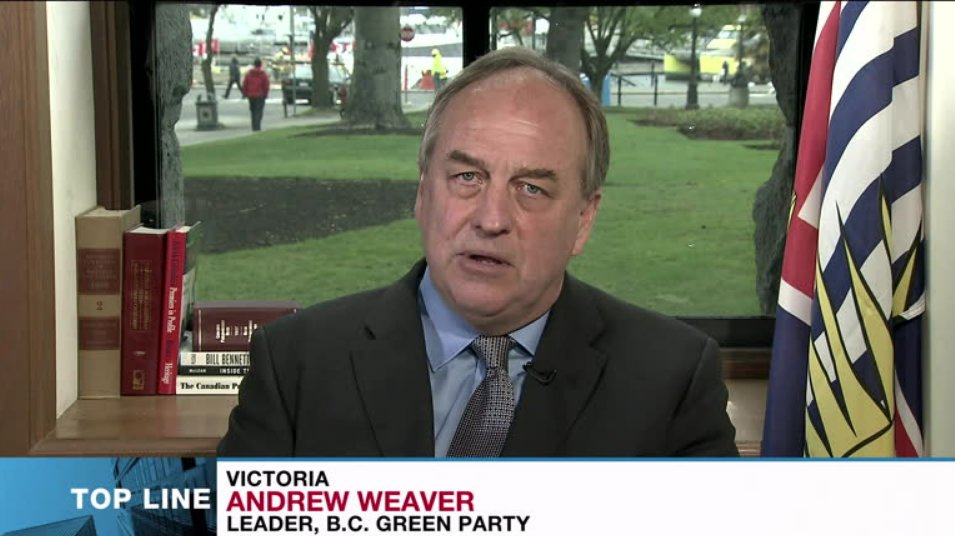 WATCH THE VIDEO:  B.C. Green Party Leader Andrew Weaver tells Mercedes Stephenson he understands if there is civil disobedience by opponents of the Trans Canada pipeline expansion project, and says the decision will cost the Liberals at the ballot box this fall.
B.C. Green Party Leader Andrew Weaver says he is "very worried" about the potential for civil disobedience in light of the approval of the Trans Mountain pipeline.
The controversial pipeline, which will triple the amount of tanker traffic in the waters around B.C.'s Lower Mainland, was approved by the Liberals last week after a Federal Court judge blocked it from going forward in the fall of 2018.
That decision prompted a fresh marine impact assessment by the National Energy Board as well as renewed consultations with 117 Indigenous communities along the pipeline route from Alberta's Fort McMurray to Burnaby, B.C.
READ MORE: Trans Mountain pipeline expansion gets green light to proceed
And while Prime Minister Justin Trudeau vowed construction will resume this year, Weaver suggested he would not be surprised to see pipeline opponents take matters into their own hands to try to stop it moving forward.
"As a political party, you will not see me standing up and condoning or participating in civil disobedience. I don't believe as a lawmaker it behooves me as such a person to actually break said law," he said in an interview with the West Block's Mercedes Stephenson.
"However, I understand that in times of strife, people find different ways of expressing themselves. I'm very worried about how this is going to end up." MORE