The Pact for a Green New Deal in Canada, which was launched in May by civil society, Indigenous and environmental groups across the country, explicitly rejects moving cautiously to address the climate emergency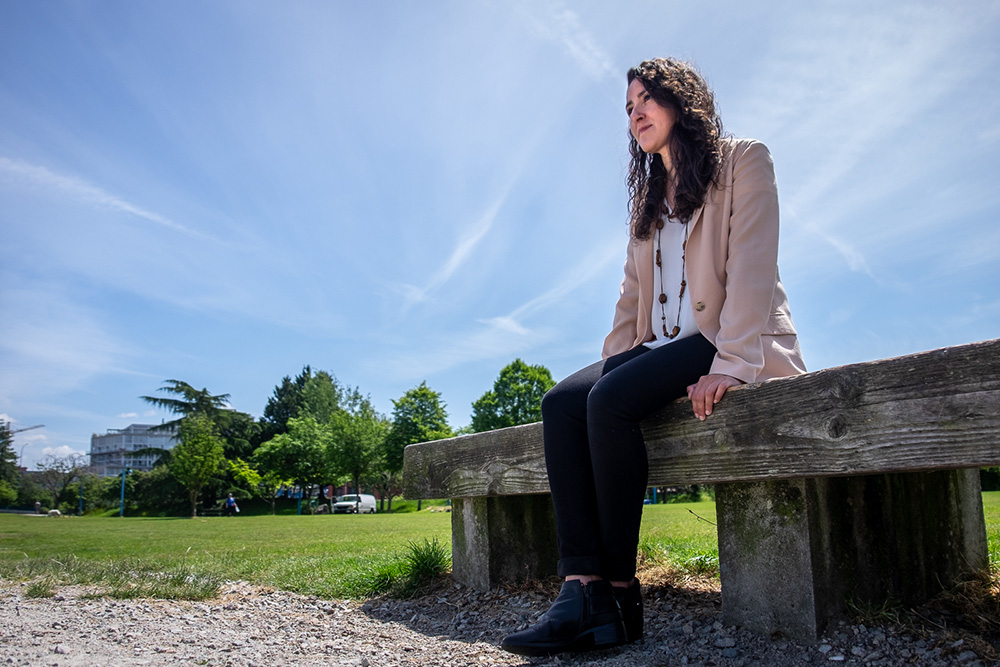 This election is 'a huge opportunity to change the future of the country,' says Nayeli Jimenez, a Vancouver-based climate organizer. Photo by Dexter McMillan for The Tyee.
Here is one worst-case climate change scenario for Canada's upcoming federal election: The Liberals, NDP and Greens offer emissions-fighting plans that are difficult for the average voter to distinguish from one another, leading to a fractured, confused and unmotivated climate vote, while the Conservatives rile up a base unified by its single-minded opposition to climate policy.
"The great fear is that two or three parties compete over the same progressive voters and a consolidated Conservative party basically just walks up the middle and grabs a majority," Kai Nagata, communications director for the B.C.-based Dogwood Initiative, told The Tyee.
This new federal government immediately scraps Canada's carbon price, as Tory leader Andrew Scheer has promised. The Conservatives, which have yet to announce any plan replacing that policy, then go to work with Alberta Premier Jason Kenney and Ontario Premier Doug Ford to dismantle any environmental limits on oilsands production and fossil fuel consumption. At a time when we desperately need to be cutting greenhouse gas emissions, they go into overdrive instead.
For the next four years Canada continues to warm twice as fast as the rest of the world, smashing new records for destructive wildfires, flooding and Arctic sea ice loss. And as the global economy shifts away from fossil fuels, the hundreds of thousands of families who depend on the oilsands teeter ever more precariously on the brink of economic catastrophe — with no plan to assist them if and when demand for Alberta's high-cost bitumen disappears.
Canada's climate left is trying to conjure up the grassroots progressive energy that in the U.S. has turned the Green New Deal into one of the most electrifying issues of the 2020 presidential election.
By Oct. 20, activists hope to overcome internal divisions and unify behind a made-in-Canada Green New Deal; push leaders like the NDP's Jagmeet Singh into unapologetically aggressive positions on climate change; and elect enough politicians prepared to address the crisis that we end up with a progressive minority coalition able and ready to transform Canada's economy. MORE
RELATED: