This is huge. "If nothing else, the biggest polluters, and the biggest cheaters, will be exposed. No company, no country, will be able to hide or fudge its numbers. The public will know how to find them." A quote from the RELATED posting below. It's well worth reading also.
Pressure on companies to disclose emissions is intensifying

 Latest sensors can detect leaks from a single well or pipeline

European Space Agency's Copernicus Sentinel-5 Precursor satellite. Source: ESA/ATG Medialab
A wave of satellites set to orbit the Earth will be able to pinpoint producers of greenhouse gases, right down to an individual leak at an oil rig.
More than a dozen governments and companies have or are planning to launch satellites that measure concentrations of heat-trapping gases such as methane, which is blamed for about one quarter of man-made global warming. They are looking to track nations, industries, companies and even individual facilities to identify some of the biggest contributors to climate change.
"Space-based technologies are allowing us for the first time to quickly and cheaply measure greenhouse gases," said Mark Brownstein, a senior vice president at Environmental Defense Fund, which plans to launch its MethaneSAT in 2021. "Oftentimes both government and industry are not fully aware of the magnitude of the opportunity to cut emissions. With that data, they can take action."
Regulators are taking note. California is partnering with Planet Labs Inc. on a satellite to help it "pinpoint individual methane plumes" from oil and gas facilities, as well as other sources such as landfills, dairies and waste water plants, Stanley Young, a spokesman for the state's Air Resources Board, said in an email. Researchers have suggested that methane is underestimated in most inventories, he said.
California was the site of the largest natural gas leak in U.S. history in 2015 when a broken well outside Los Angeles owned by Sempra Energy released more than 100,000 tons of methane before being plugged, federal and university researchers said in a study published in Science the following year. The utility in August estimated costs associated with the leak at $1.01 billion.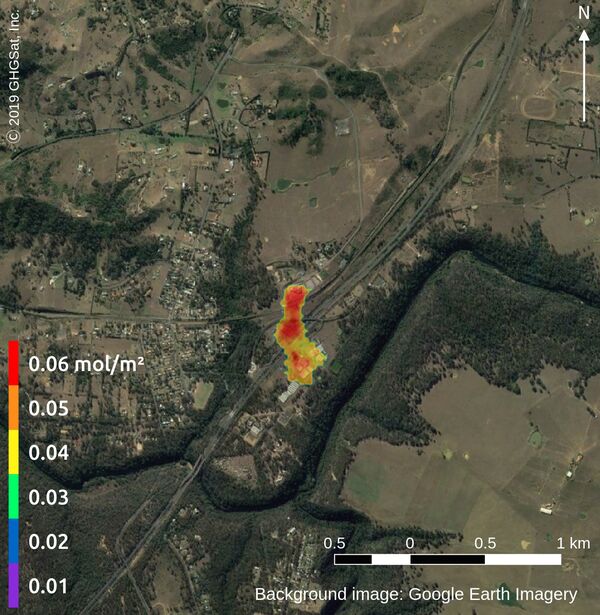 The information may reinforce shareholder pressure on companies to disclose and reduce emissions. In September, Exxon Mobil Corp. joined the Oil and Gas Climate Initiative, which targets to cut aggregated upstream industry methane emissions by more than 20 percent by 2025, and Chevron Corp. said this year it plans to tie executive compensation to meeting emissions targets.
Leaks constitute energy that could otherwise be sold. Oil and gas firms can cut 40 to 50 percent of their methane emissions at no net cost, which in terms of climate impact, is the equivalent of shutting two-thirds of the coal-fired generation in Asia, according to Laura Cozzi, the International Energy Agency's chief energy modeler.  MORE
RELATED: