The party's future has been limited by the view it couldn't win seats. PEI is just the latest example of a changing reality.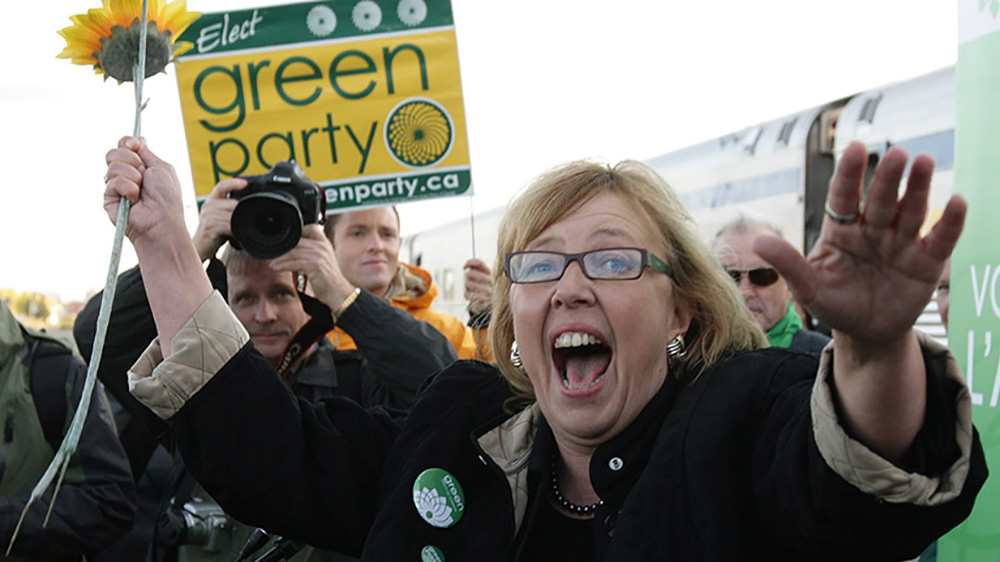 The October election might give Green Leader Elizabeth May something to cheer about, says Matto Mildenberger. And next week's Nanaimo-Ladysmith byelection could be a good indicator of the party's chances. Photo: Darryl Dyck, the Canadian Press.
There isn't a bigger environmental politics story in the world right now than the extraordinary results by the Green Party in the recent Prince Edward Island election.
For some observers, the eight seats nabbed by Peter Bevan-Baker's party were unsurprising. The Greens led in most pre-election polls. Bevan-Baker has consistently been ranked the province's most popular politician.
Don't let these facts distract from the party's singular achievement in becoming Her Majesty's Loyal Opposition. Its P.E.I. breakthrough built on waves of recent Green Party wins across Canada. And it foreshadows the party's serious prospects at the federal level this fall.
…Most people underestimate how common pro-environment opinions are within their communities. Even people who personally want climate action think the public is less green than is actually the case. MORE