NDP MP Romeo Saganash is behind a private member's bill that aims to clarify the federal government's role in ensuring Indigenous human rights. The bill has already made it through the House of Commons. If it passes a second reading in the Senate, Bill C-262 will head to a committee, before a final vote in the Senate would make it law. The push is on now because there's a short window to get the law passed before the fall federal election. Demand action!
Today, Chief Na'Moks briefs the UN on Canada's Indigenous rights progress. He's well prepared.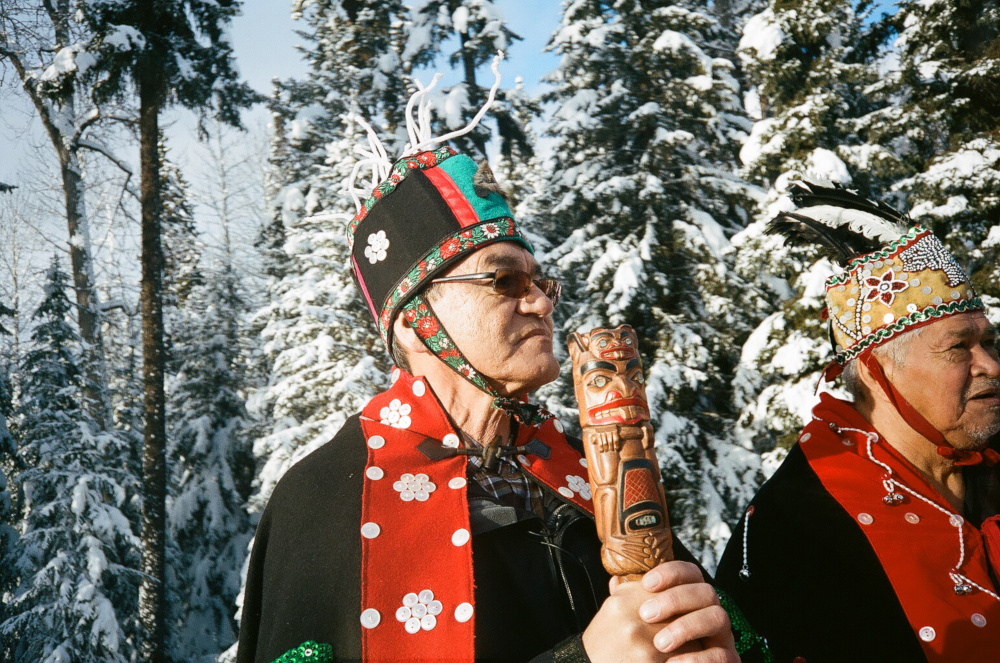 Chief Na'Moks at the Gidumt'en checkpoint, December 2018. Photo by Michael Toledano.
Three years ago, Wet'suwet'en hereditary Chief Na'Moks stood in full regalia before the United Nations in New York City. He propped his cellphone in front of him, took a deep breath and began to speak.
"They thought I was reading a speech. I was looking at a picture of that mountain," he says, gesturing toward Hudson Bay Mountain, the glaciated peak that presides over Wet'suwet'en territory in northwest British Columbia. "That's all I had in front of me. You've got to speak from the heart."
It was May 2016, the day after Carolyn Bennett, minister of Crown-Indigenous Relations, announced that Canada would remove its objector status to the UN Declaration on the Rights of Indigenous Peoples (UNDRIP), which had been accepted nearly a decade earlier by the UN General Assembly.
Na'Moks, whose English name is John Ridsdale, was there to make a promise to the UN: That he would return one year later to provide a full report on Canada's progress implementing the declaration.
Today, Na'Moks addresses the UN Permanent Forum on Indigenous Issues in New York, his second update to the UN since that first visit.
Again, he'll prop his phone before him, but this time he'll be reading from notes. It's important he stick to the talking points — in particular, those addressing Article 10 of UNDRIP, the section that deals with forcible removal of Indigenous peoples from their lands.
"Nothing's really changed from the time that they accepted it," he says about Canada's promise to implement UNDRIP. "They've really not done anything."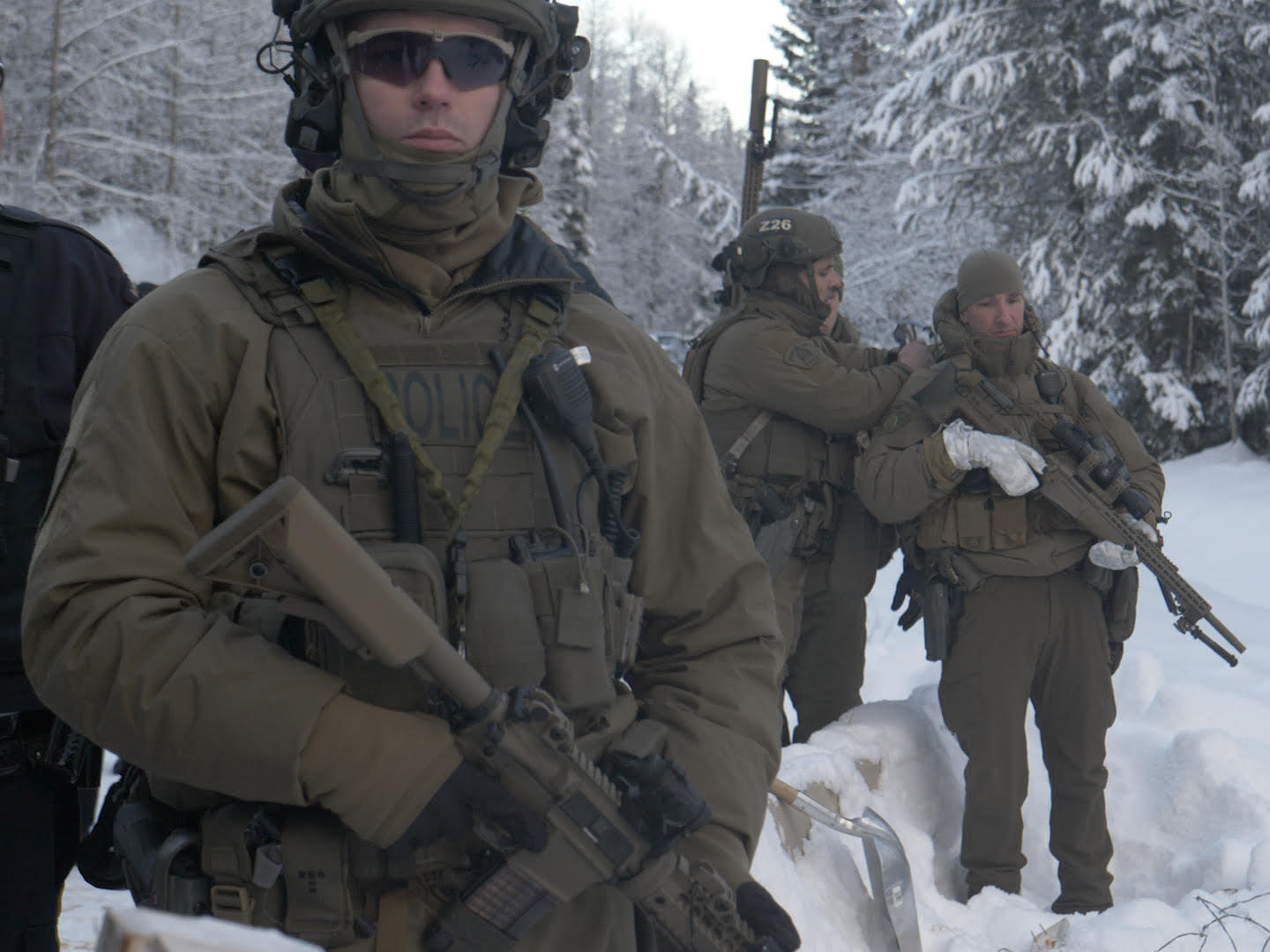 Heavily armed RCMP officers arrived Monday to shut down Indigenous checkpoints blocking a natural gas pipeline. Photo by Michael Toledano.
Na'Moks, the highest-ranking chief of the Tsayu clan, stood and watched with chiefs of three other Wet'suwet'en clans on Jan. 7 as RCMP carrying automatic weapons forcefully removed a checkpoint put in place by the Gidumt'en clan to prevent Coastal GasLink pipeline workers from accessing the territory. MORE
RELATED: