JWR and Philpott are gone. So are any illusions about the PM's allegiance to corporate masters.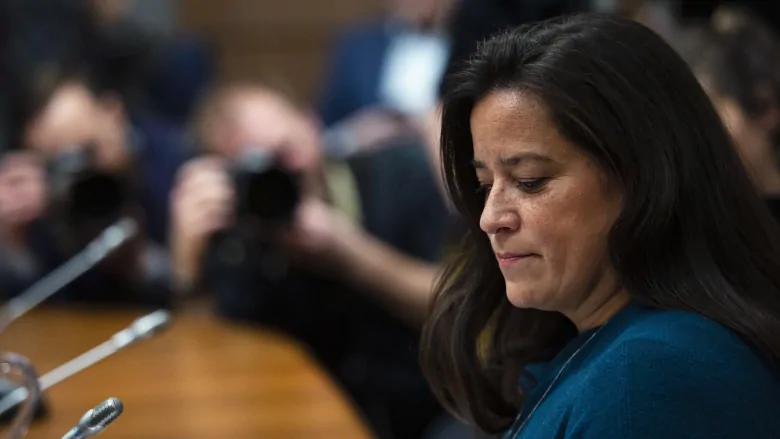 None of this needed to happen. Jody Wilson-Raybould was kicked out of the Liberal Party of Canada caucus on April 2. Photo by Sean Kilpatrick, Canadian Press.
They got Jody Wilson-Raybould, and Jane Philpott too, but this is just the beginning.
You know you are in trouble in politics when your damage control is more damaging than what made it necessary.
…What should bother Canadians about the PM's …stand on SNC-Lavalin is not just a one-off. NDP leader Jagmeet Singh was the first federal leader to argue that Trudeau is not the champion of the middle class he claims to be, but rather a consistent corporate cheerleader. He talks the talk for the environment, Indigenous rights, and human rights; but for Big Business, he walks the walk.
Canadians saw Trudeau the corporate cheerleader in Houston, where he told a group of Texas oilmen that no country would find 173 billion barrels of oil in the ground and leave it there.
They saw the same thing when the PM dismissed the solid opposition of coastal British Columbians to Kinder Morgan's Trans Mountain pipeline, and instead paid the Texas oil company $4.3 billion for this leaky relic and vowed to get the expansion to tidewater.
They saw it again on Canada's East Coast, where Trudeau denied that Ottawa had environmental jurisdiction over a project that plans to dump toxic pollutants from a kraft pulp mill owned by Northern Pulp into prime fishing grounds in the Northumberland Strait.
And now, they see it once more with the PM and his minions interfering in an active criminal case involving SNC-Lavalin. That violates the heart of the judicial system: the complete independence of the prosecution service under the law.
If, as Singh has argued, the SNC-Lavalin scandal outs the prime minister as a corporate enabler, and not the champion of the middle class he claims to be, it has also sunk the Liberal caucus to a new low. MORE
RELATED: