An innovative business model could remedy a pervasive environmental harm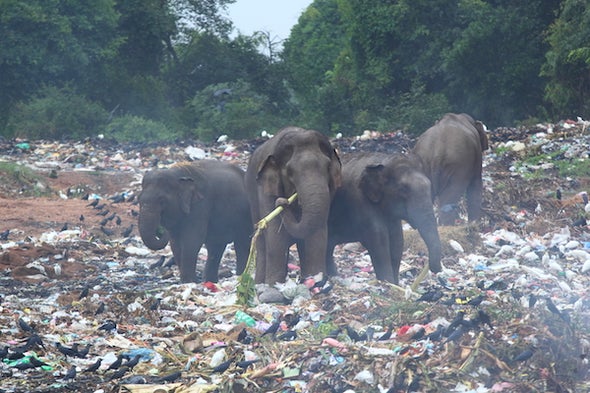 Credit: Getty Images
It's becoming common to see an irate customer admonishing employees at a food establishment for not having an alternative to plastic to-go containers. These passionate reactions stem from an awareness of the damage of single-use plastic. In the food and beverage industries, single-use plastic containers are the standard across the United States and much of the world. While the American consumer usually isn't charged extra for the convenience of single-use plastic, others end up paying a price.
According to a study published in Science Advances, humanity has created 8.3 billion metric tons of plastic, "most of it now resid[ing] in landfills or the natural environment." To put that into perspective, plastics are in third place, just behind steel and concrete. The World Economic Forum, hosted every January in the posh Swiss town of Davos, forecasts that the amount of plastic dumped in landfills is expected to grow to 12 billion metric tons annually by 2050 if nothing new is done.
From a purely commercial standpoint, single-use plastics, or SUPs, are a blockbuster innovation. Because they are cheap, durable and light, they have found global dissemination, particularly in the storage of food and beverage. Not having always been the case, they have become so cheap in the past decade that many of us use them routinely for only one usage and then discard them. Consequently, bottled water and food container manufacturers have responded by making them even thinner and cheaper, which causes more single usage in a vicious cycle.