Ottawa praises BC's green leadership, while fighting provincial legal case on Trans Mountain expansion.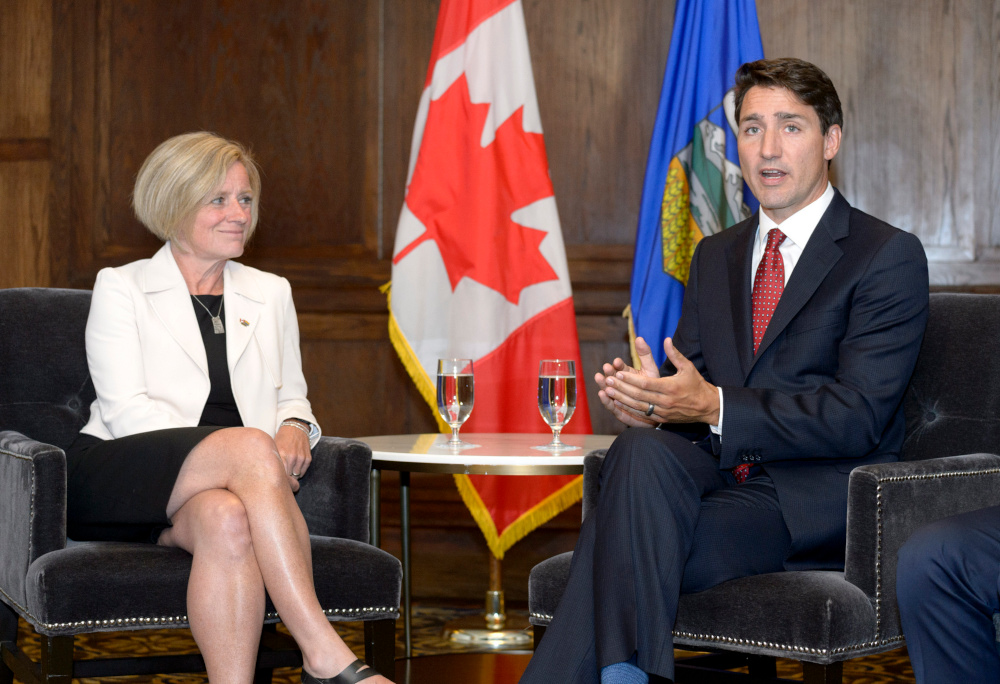 Justin Trudeau's government welcomes BC's support on carbon tax, but is siding with Alberta's Rachel Notley in fighting against BC's right to regulate oil shipments. Photo from Alberta government.
The federal government's treatment of British Columbia shows the Trudeau Liberals' "incoherence" on climate change, says an environmental campaigner.
On one hand, Environment Minister Catherine McKenna is calling B.C. an "exemplary climate leader" on Twitter, because the provincial government supports its carbon tax.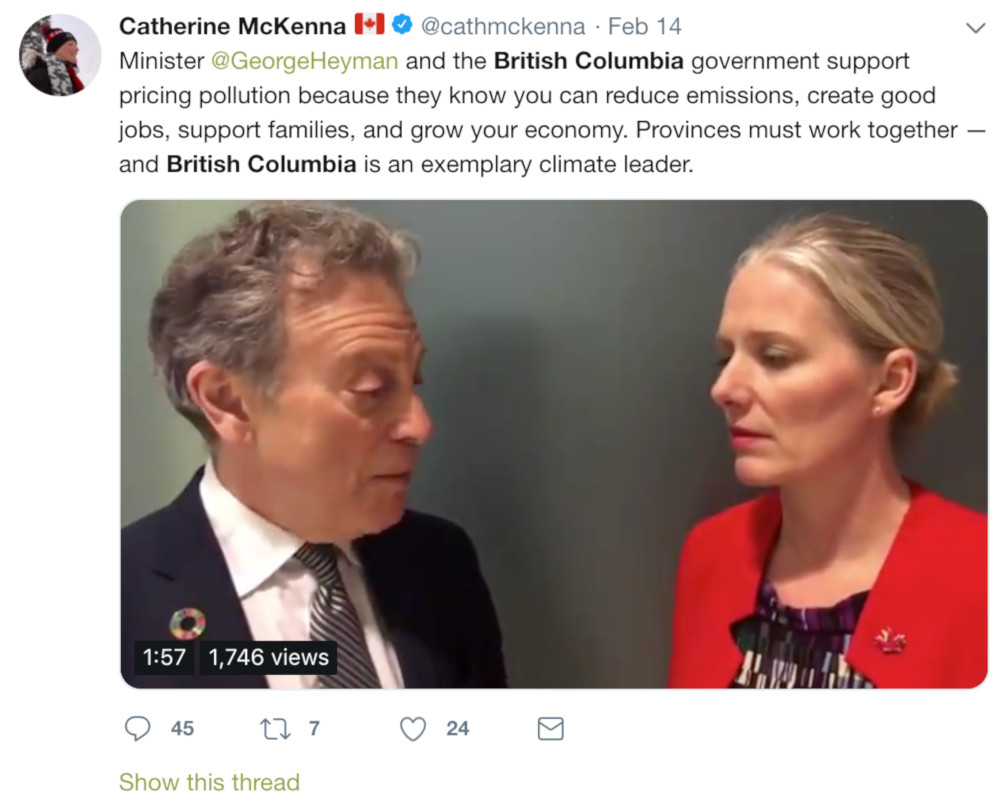 At the same time, the Trudeau government is fighting to force the Trans Mountain pipeline expansion through B.C. over the provincial government's objections and accusing B.C. of hurting the country's economy. MORE