Centrism won't fix wealth inequality or the climate crisis – so why are progressive politics condescendingly dismissed as unworkable?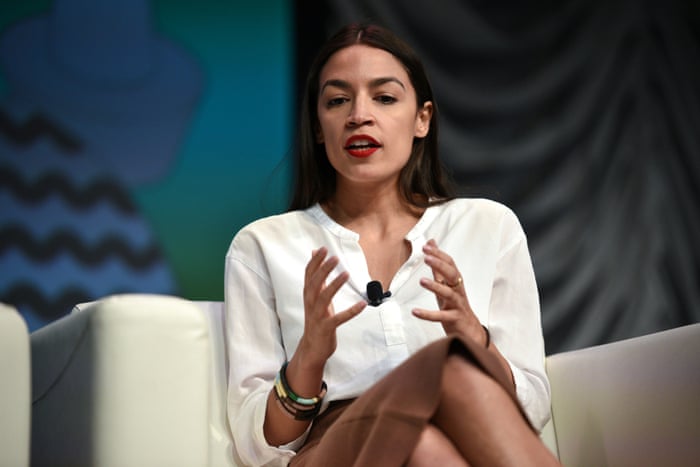 US Congresswoman Alexandria Ocasio-Cortez speaking at the South by Southwest festival in Austin, Texas. Photograph: Sergio Flores/Reuters
Alexandria Ocasio-Cortez is an equal-opportunity irritant. The newly elected congresswoman doesn't just drive Republicans to distraction, she routinely riles establishment Democrats with her refusal to meekly toe the party line. Ocasio-Cortez, to the chagrin of many of her colleagues, has no interest in diluting her views and occupying a "safe" middle ground. If that wasn't obvious enough already, AOC made her derision for political moderates extremely clear in a speech at South by Southwest on Saturday.
"Moderate is not a stance. It's just an attitude towards life of, like, 'meh,'" Ocasio-Cortez told a packed room at the tech-centric festival in Austin, Texas. "We've become so cynical, that we view … cynicism as an intellectually superior attitude, and we view ambition as youthful naivety when … the greatest things we have ever accomplished as a society have been ambitious acts of vision. The 'meh' is worshipped now. For what?"
On both sides of the Atlantic, the "meh" is worshipped while progressive politics are condescendingly dismissed as unworkable. In Britain, people see Corbynism as an existential threat to Labour; in America, people see the likes of Bernie Sanders and Ocasio-Cortez as an existential threat to the Democratic party. More than ever, it would seem that the greatest enemy of the left isn't the right, but the centre. MORE