Gerald Butts was supposed to put the PM back together again. How did that go?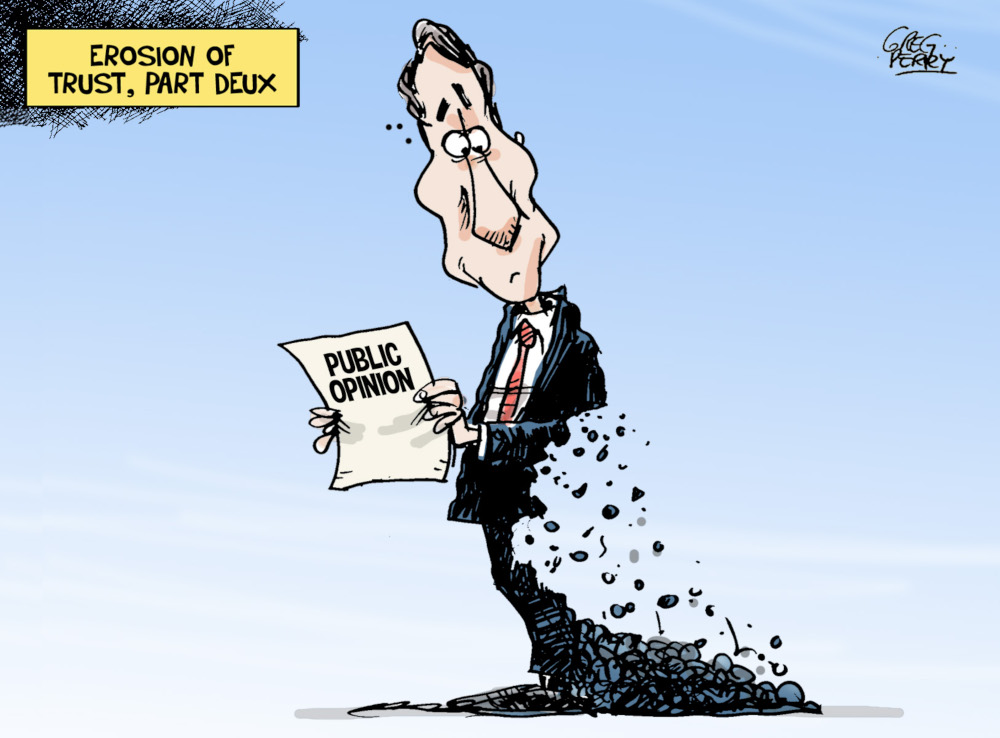 Cartoon by Greg Perry
Last Wednesday must now seem like an excruciating eon ago to Justin Trudeau and his team. When Gerald Butts gave his testimony to the justice committee, the prime minister and his office no doubt pinned great hopes on the moment.
They needed people to feel reassured, or at least more bored. "Nothing happened here beyond the normal operations of government," assured Butts in a normal and boring tone of voice.
He was Trudeau's longtime friend, advisor and engineer of his rise to power, and he was not testifying under oath. Still, the gamble was that Canadians would give Butts' account weight equal to the starkly different version by Jody Wilson-Raybould. Chalk the whole thing up to, as Trudeau himself put it the next day, "a difference of perspective."
Then could begin the process of rebuilding Trudeau's brand as the sunny, feminist, thoroughly modern man running an inclusive and transparent government worthy of re-election this fall.
So how has that worked out? Let's review: MORE