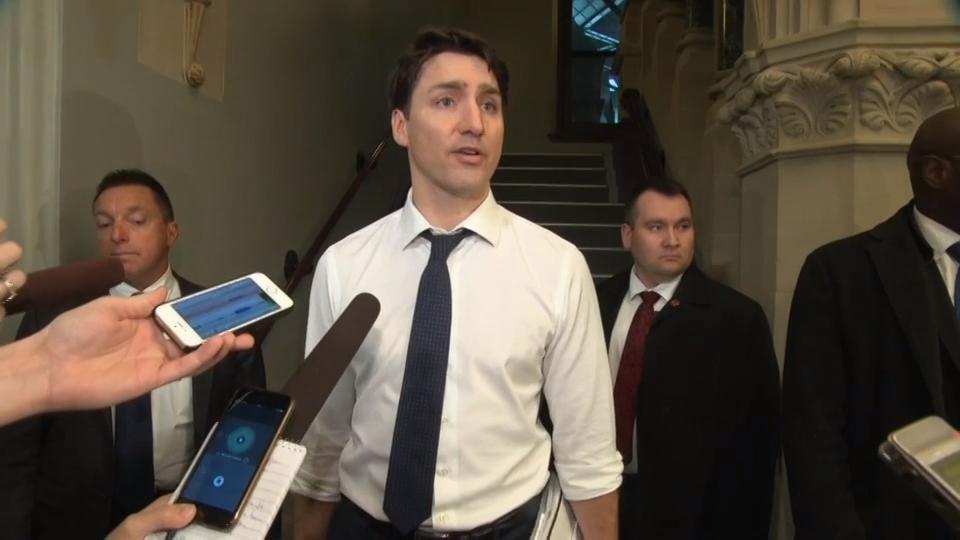 Trudeau says Canada will be 'resolute and firm' on trade interests
The controversy in Canada involving Quebec-based corporate giant SNC-Lavalin highlights the need for a parliamentary review of the legal scheme for fighting foreign corruption.
Underpinning the scandal is a corporate criminal prosecution for the alleged bribery of Libyan officials by SNC-Lavalin officials and the question of a plea deal. Since corporations cannot do jail time, a fine is the obvious punishment. But how large should the fine be, and with what consequences? Should SNC-Lavalin be barred from consideration for future government contracts?
Pushed as a fast-tracked initiative, with all-party support, passage of the Corruption of Foreign Public Officials Act was a foregone conclusion. Introduced in the Senate in December 1998, the law received only two days of parliamentary consideration, before it was brought into force in February 1999.
Speedy passage, however, meant that Parliament had not set aside any time to consider the more delicate details, such as the role of plea deals to save court time. And parliamentarians had failed to consider the question of who are the victims of foreign corruption, because plea deals are likely to involve the payment of a victim surcharge to fund victims assistance programs….
It was this keenness to join that led Canadian parliamentarians to accept the Corruption of Foreign Public Officials Act, the legislation that put into motion the OECD convention's terms. Those terms include a provision that the investigation and prosecution of foreign bribery "shall not be influenced by considerations of national economic interest, the potential effect upon relations with another State or the identity of the natural or legal persons involved." MORE