How twelve young activists forced a bold idea into the mainstream of the Democratic Party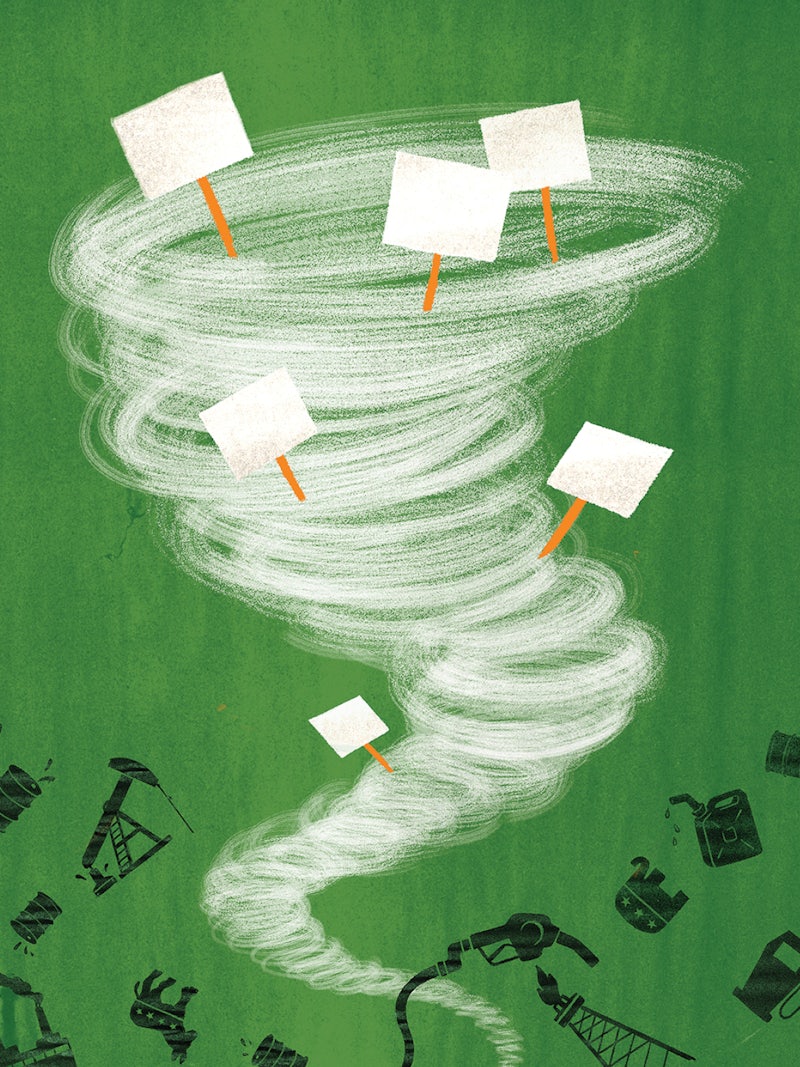 Illustration by Alex Nabaum
On November 13, 2018, just days after Democrats reclaimed the House of Representatives, dozens of young activists filed silently into Representative Nancy Pelosi's office on Capitol Hill. Some sat down along the walls of the office, unfurling banners and forming a circle. Others stood in the center and told their stories.
A teenage woman from Northern California began, "There were fires at my school. There was ash falling from the sky for a week." She and her companions in the Cannon Office Building that day carried manila envelopes containing pictures of the people and places in their lives that climate change would destroy—or already had.
On one side of the envelopes were the words "Dear Democrats"; on the other, "What Is Your Plan?" After some time, they began to sing—the protest songs of another generation, like "Which Side Are You On?," and new ones they'd written themselves, about waters rising up and people rising, too. Their voices echoed down the marble halls.
"The whirlwind" evokes something visceral about what it feels like to be involved in a wave of political upheaval. It disorients, defies gravity, upends things and leaves them in a new place.
Within weeks, their ambitious demand for a "Green New Deal" to decarbonize the U.S. economy by 2030 and provide a green job to anyone who wants one was on the lips of every congressional staffer, cable news reporter, and progressive candidate for president in the country. MORE
RELATED: