How the revenues from levies on fossil fuel are used – and communicating the benefits of a greener economy to citizens – are essential to gain public acceptance, experts say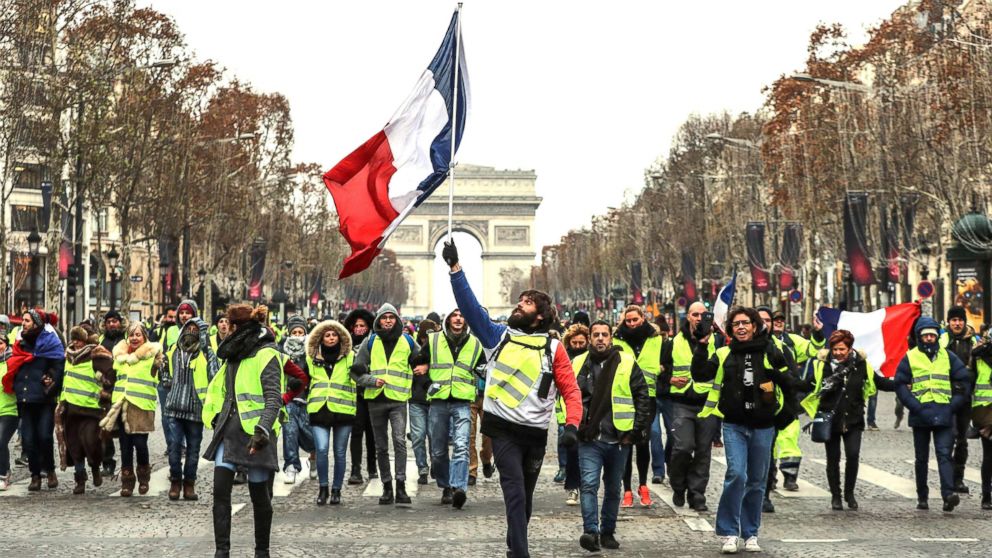 "People get a bit annoyed when (the government) speaks to them about the environment and sustainable development because it comes with taxes and things costing more, when it should cost them less," she said.
The "yellow vest" protests caused concern among officials gathered at the annual U.N. climate talks in Poland in December, many of them looking for ways to curb planet-warming emissions without stoking social discontent.
Growing pressure to slash emissions – to meet global warming limits set in the 2015 Paris Agreement and prevent the worst impacts of climate change – means more governments are considering pricing carbon.
Usually that is done by taxing fossil fuels, or by capping industry emissions and setting up a scheme to trade allowances.
Mathilde Bouyé, an associate with the climate programme at the Washington-based World Resources Institute, said France's aborted attempt to hike fuel prices came on top of a tax cut for the wealthy, and was the last straw for hard-up families. MORE