Non-profit, donation-run Ikwe Safe Rides is an alternative to taxis powered by Indigenous women.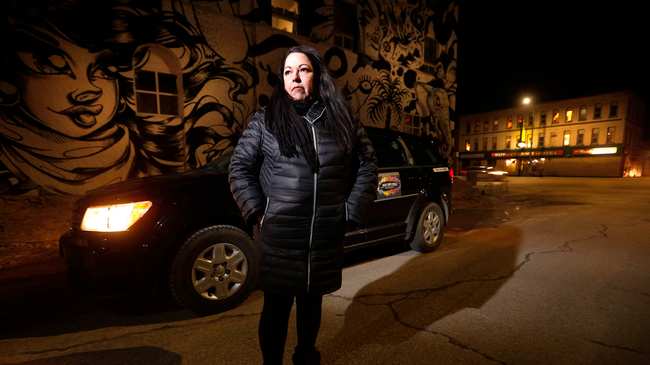 Christine Brouzes, a co-director of Ikwe Safe Rides in Winnipeg. Photo by John Woods/The Canadian Press
Williamson, who is Indigenous, says Winnipeg, Manitoba has a reputation. While no one would argue women aren't made to feel unsafe in any geographical location you can name, cab drivers in Winnipeg have built a culture of acceptable harassment toward women, but particularly, Indigenous women.
"My experiences, they're very Winnipeg," she told VICE. "And people know! People know … you could talk to an Indigenous woman in another city, and they would probably know. Don't take a cab in Winnipeg."
https://video.vice.com/en_ca/embed/5be31030be4077516b3e03a1
Another Winnipegger, Centre for Aboriginal Human Resource Development project coordinator Valdine Doering, says even when she has taken every safety precaution possible, taking a taxi in Winnipeg is a dangerous situation. MORE