Eco-psychopathy: Our culture's psychopathic attitude to nature.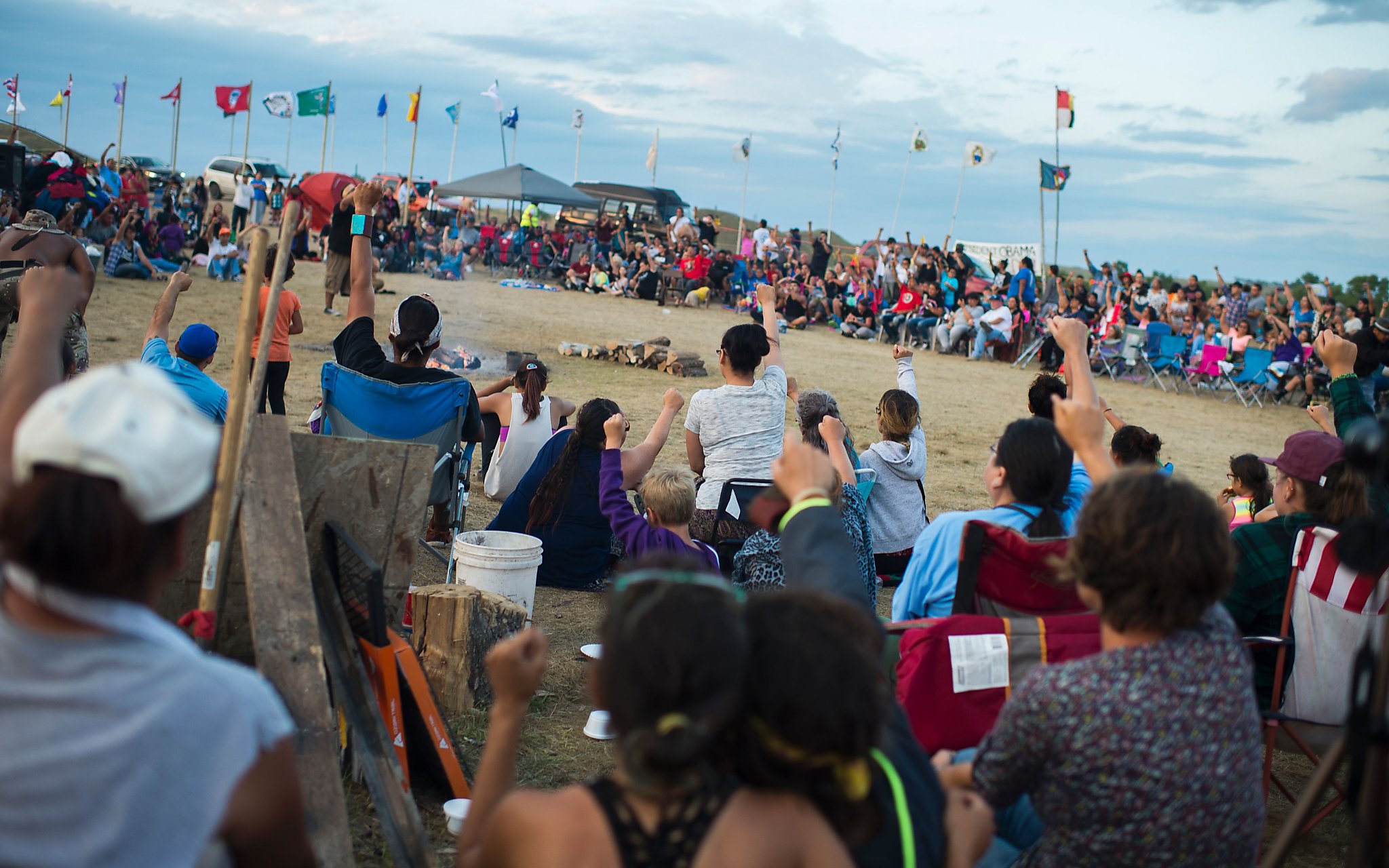 Photo: ROBYN BECK, AFP/Getty Images
For me, the most symbolic and significant political struggle (amongst many) taking place in the U.S. in recent times has been the fight to stop the Dakota Access pipeline running close to the the Standing Rock Reservation. This conflict is significant because it exemplifies a condition which I call "ecopsychopathy." There are around 200 hundred classified forms of mental illness, and this is one I would like to add to the list. Ecopsychopathy can be described as a "lack of empathy, connection or sense of responsibility to the natural world, resulting in its abuse and exploitation."
The inability to empathise is the major characteristic of psychopathy. Psychopaths are emotionally disconnected from other people, who are just objects to them. They have no "fellow-feeling," no ability to feel pity or guilt. This makes it possible for them to commit acts of cruelty and exploitation which would be far beyond normal human beings. Since they have no feelings for others, there is nothing to stop them inflicting suffering on them, and exploiting them for their own devices.
This is a perfect description of our culture's attitude to the natural world. Many of the world's indigenous peoples feel a connection to nature which we "civilized" people seem to have lost. Indigenous people sense a sacredness in nature, feel that they share their being with it, and so are reluctant to harm it. This is typified by the Lakota holy man Black Elk, who said "Every step that we take upon the Earth should be done in a sacred manner; every step should be taken as a prayer." And it's also exemplified by the Sioux people's opposition to the Dakota access pipeline. MORE